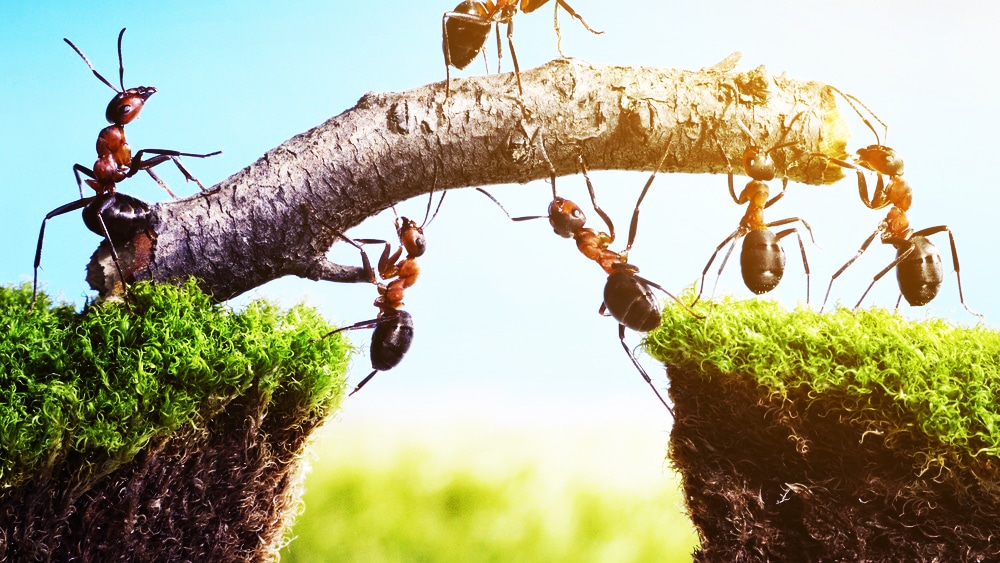 Cash Champions: how to create a cash culture in your organization – Part 4: Collaboration is key
Part 4 – Collaboration is Key
"Always be closing." Made famous by Alec Baldwin's character in Glengarry Glen Ross (1992), this mantra will be more than familiar to anyone who has ever worked in sales, managed a sales team, or collaborated with the sales team on a project. This sales-first mentality has helped inspire generation after generation of sales reps to conduct millions of dollars' worth of deals, but in a time when every business is strapped for cash and there's more competition in the market than ever, all customer-facing staff need to focus on cash as much as sales.
Always be closing.
– Glengarry Glen Ross
Traditional metrics of business success include profit, revenue and new deals won. But at Sidetrade, we believe in taking a closer look – not just at your projected revenue from sales, but at the amount of cash actually coming into your business from paid invoices. Many companies offer their customers credit terms but are slow to chase up cash owed after this point – leading to delays in invoice payment that roll on, month on month.
More critical is the role of disputes – with an average of 1 in 7 invoices going into dispute, and the likelihood of an invoice ever being paid diminishing rapidly after it goes more than 30 days overdue, resolving disputes swiftly is key.
It's important for your sales reps to be stars – but during this challenging time, it's only by opening up the lines of communication between sales, finance and customer success teams that you can discover your true Cash Champions. By implementing our Augmented Cash solution, you can foster a culture of visibility and stakeholder engagement, giving all teams in the sales-to-cash cycle a chance to collaborate like never before.
We developed our latest innovation with collaboration in mind – Cash Culture, our new app for Salesforce, enables you to consolidate and share the details of customer payment disputes from directly within your Salesforce CRM environment. This means all customer–facing staff with a login to Salesforce can search all dispute cases, view a full history of cases linked to individual accounts, and add comments to a case, which are updated in real-time in your Augmented Cash system. The increased visibility and ease of access that Cash Culture provides will reduce hold-ups in the dispute management process, speed up time-to-resolution, and enable you to engage all internal stakeholders – including sales, finance and customer success teams – in the cash collection process.
What were your thoughts on part 1 and part 2 and part 3?