Do business with confidence
Sidetrade helps businesses get more from their Order-to-Cash process and unlock customer value.

ONE UNIQUE AI-POWERED PLATFORM FOR SUCCESSFUL ORDER-TO-CASH OPERATIONS
Gain control and real-time visibility of the Order-to-Cash cycle.
Turn intuition into data-driven business decisions.
Secure and grow sales by reducing churn and increasing upsell and cross-sell.
Accelerate cash generation by driving collection productivity and sales collaboration.
Our mission
Deliver fast ROI
Using SaaS (Software as a Service) to provide rapid implementation, an easy-to-use system, and scalability for businesses in every industry
Enhance efficiencies and cash culture
Leveraging the power of Sidetrade's data lake to offer predictive customer analytics and AI-driven recommendations on predictive customer payments across finance, sales and customer facing roles.
Heighten human intelligence
Automation and digitalization of the Order-to-Cash process to offer the best employee experience and embrace the benefits that modern technology has to offer.
Digitize the Order-to-Cash process
From order management to invoice processing, credit management to accounts receivable, Sidetrade provides finance teams with benefits never before experienced with ERP systems. Sidetrade is committed to helping digitize, simplifying and getting more from the Order-to-Cash process with the most modern technology that enables them to work better, smarter, and with higher satisfaction.
We believe and prove businesses can optimize working capital by digitalizing cash flow management and avoiding unnecessary corporate lines of credit.
We combine next generation self-learning AI technology with unrivalled customer data to augment human capabilities.
We revolutionize the Order-to-Cash process through intelligent automation and harnessing powerful data-driven insights only made possible by technology.
OUR GUIDING PRINCIPLES
Beyond innovation, Sidetrade is guided by:
SIDETRADE
Sidetrade is a fast-growing, international Fintech revolutionizing the Order-to-Cash process, thanks to AI-Aimie!
Companies within the Sidetrade data lake
TRUSTED BY GLOBAL COMPANIES
Sidetrade's accounts receivable software is used by large and medium enterprises globally. They are united in a desire to secure cash flow, streamline their Order-to-Cash processes and improve working capital leveraging cutting-edge AI cash collection and accounts receivable automation.
WHO WE WORK WITH
Sidetrade works with organizations of all sizes and across all industries:
10+PB
Data proceed per year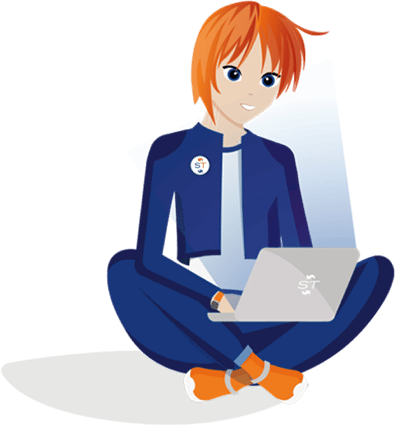 READY TO
GET STARTED?
GET IN TOUCH OR WATCH A DEMO
Sidetrade operates across all B2B-focused industry sectors. Find out how our AI-driven Order-to-Cash platform helps your peers accelerate cash!