Augmented Invoice
Work smarter, not harder, with seamless outbound automated invoicing directly from your ERP.
Automating your invoicing process allows you to reduce manual work, make it easier for your customers to pay you, and maximize business agility by deploying new processes at speed. With invoices automatically sent in your customers' preferred format, you deliver a better service, speed up the payment process, and optimize Order-to-Cash success – benefiting your bottom line.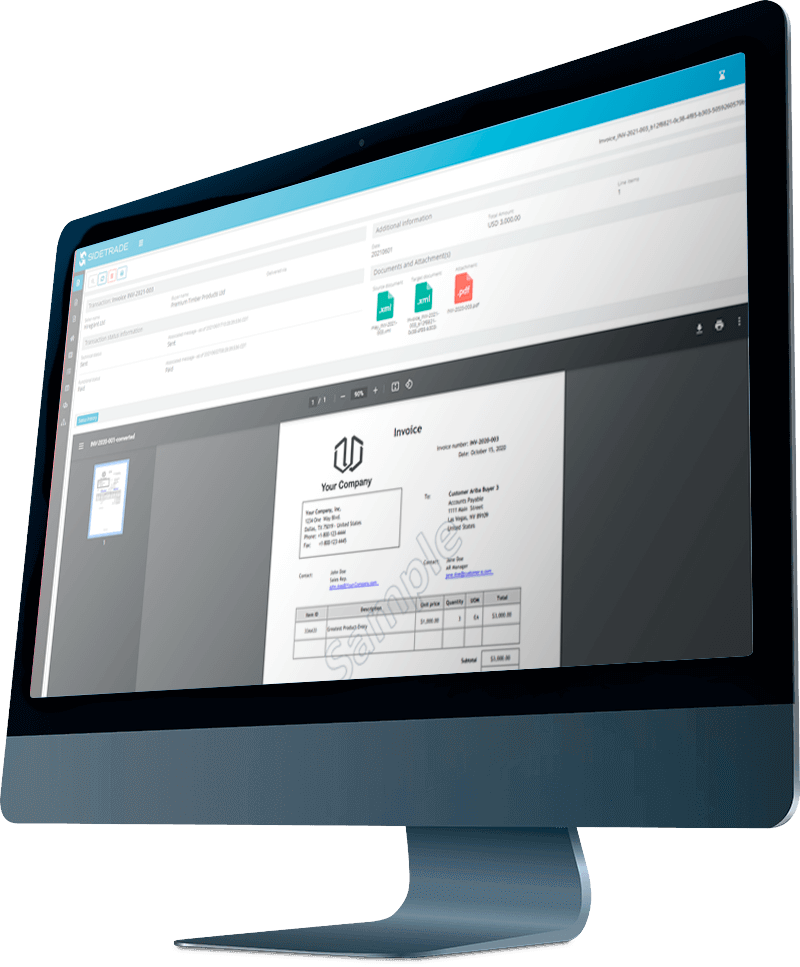 Automated e-invoicing
Manual invoicing delays payments
Complex and manual invoice issuing processes can drive up your staff costs, sabotage your profitability and delay your entire Order-to-Cash process. You could experience consequences such as high staff costs and no capacity to scale teams, high error rate associated with manual work, poor workflow visibility and increased DSO due to backlogs.
Automation can help you accelerate invoice delivery and lead to faster payment. Sidetrade's fully managed automated e-invoicing solution integrates with your Augmented Cash platform to help you reduce costs and optimize the invoicing process.
Convert invoices from back-end format to your customers' preferred invoice format
Ensure invoices comply with customer requirements before they are sent
Automatically send invoices and supporting documents through the customer's preferred delivery channel
Gain insight into invoice status with acknowledgements of receipt and progress reports from your customers
Feed your Augmented Cash platform with all invoice-related data to help you increase visibility of the entire Order-to-Cash workflow
FEATURES
Invoice all customers seamlessly
For your e-ready customers, Sidetrade can set up your private cloud solution to connect you with all your customers currently able to receive electronic invoices, either directly or through hubs, networks, marketplaces or third parties. For everyone else, Sidetrade can take care of all your outbound accounts receivable invoices whether they are submitted electronically, printed and mailed or emailed as PDF files.
Ease staff workload with automation
Having the Sidetrade automated e-invoicing solution in place means your team members can reduce manual processes, allowing you to redeploy staff to focus on mission-critical finance tasks.
Boost business agility
Eliminate financial risk and ensure maximum compliance with e-invoicing. Approval workflows, role-based views and easy updates to processes when regulations change mean you can quickly adapt to change and gain faster, secure payment.
Increase invoice visibility
Improve your Order-to-Cash decision making by drilling down into invoice technical status and functional status – regardless of how many systems you invoice from and how many delivery methods you use. With all invoice data available within your accounts receivable system, you can manage credit activity proactively and make data-driven decisions that accelerate the financial close.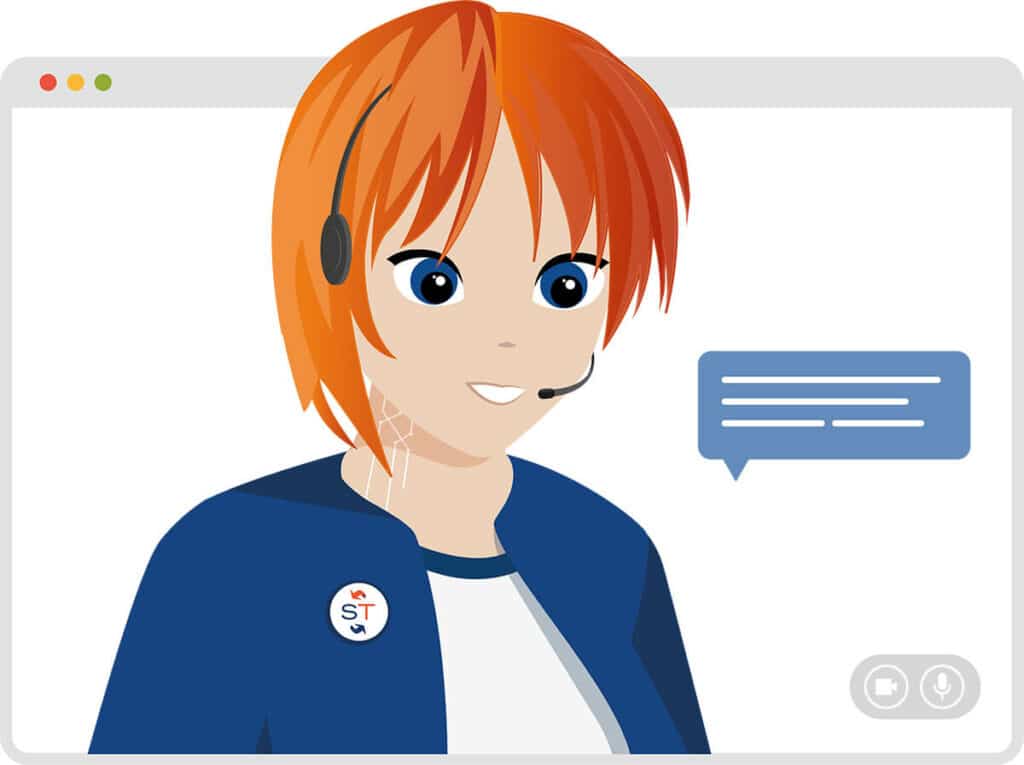 Ready to get started?
Get in touch or watch a demo
Sidetrade operates across all B2B-focused industry sectors. Find out how our AI-driven Order-to-Cash platform helps your peers accelerate cash!