Augmented Revenue – Acquisition
Increase your sales and marketing effectiveness by quantifying your total addressable market penetration, recommending the names of your best future customers, prioritizing and optimizing your current pipeline, and automating engagement based on persona reach scores.
Augmented Revenue – Customers
Develop and retain your customer base by understanding which customers are at risk of leaving you, recommending best cross-sell and upsell opportunities, and automating engagement with existing customers.
Augmented Cash – Order-to-Cash
Accelerate cash generation by benchmarking payment performance of each customer, recommending best collection actions at the right time to target your most valuable cash opportunities, maximizing your collection resources, and automating responses to routine inquiries so your team can focus on higher value activities.
Measurable results
Learn more about customer success with Sidetrade solution.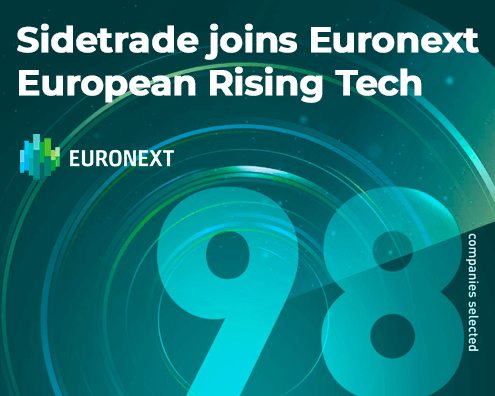 https://www.sidetrade.com/wp-content/uploads/2020/07/Vignettes-site-EN.png
396
500
Sidetrade
https://www.sidetrade.com/wp-content/uploads/2020/02/sidetrade_logo_2020-300x58.png
Sidetrade
2020-07-03 08:15:51
2020-07-02 23:08:34
Sidetrade joins Euronext European Rising Tech label
https://www.sidetrade.com/wp-content/uploads/2020/06/thumbnail-cash-target-harvey-en-1.png
396
500
Sidetrade
https://www.sidetrade.com/wp-content/uploads/2020/02/sidetrade_logo_2020-300x58.png
Sidetrade
2020-06-29 10:58:00
2020-06-29 10:56:58
Sidetrade's CashTarget brings gamification to the dash for cash, post-lockdown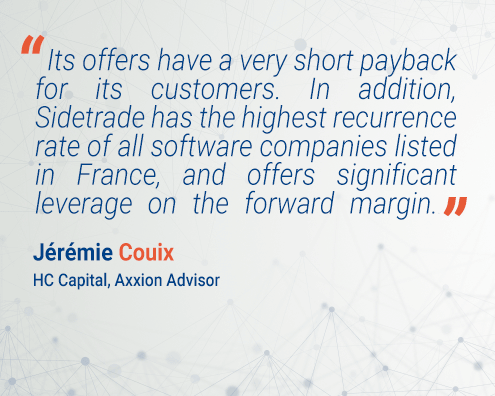 https://www.sidetrade.com/wp-content/uploads/2020/06/Vignettes-site-axxion-EN.png
396
500
Sidetrade
https://www.sidetrade.com/wp-content/uploads/2020/02/sidetrade_logo_2020-300x58.png
Sidetrade
2020-06-16 08:30:15
2020-06-24 13:21:05
Axxion strengthens its investment in Sidetrade, encouraged by the high demand for AI among businesses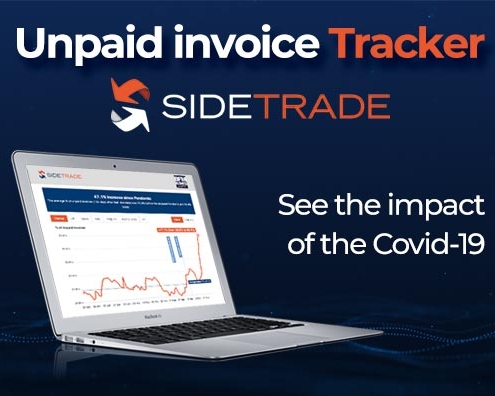 https://www.sidetrade.com/wp-content/uploads/2020/04/Webiste-EN-Tracker-Sidetrade.jpg
396
500
Sidetrade
https://www.sidetrade.com/wp-content/uploads/2020/02/sidetrade_logo_2020-300x58.png
Sidetrade
2020-06-03 07:00:54
2020-06-03 21:06:53
Real estate, hospitality and ICT are the UK sectors hardest hit by late payment, according to the Sidetrade tracker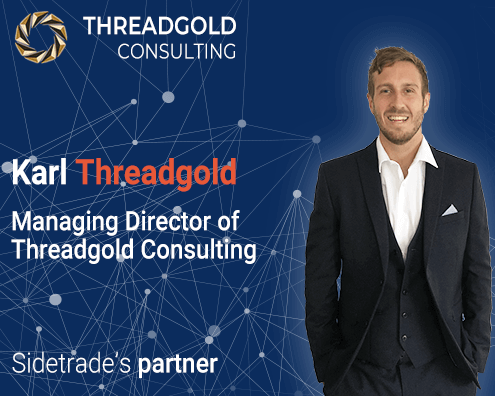 https://www.sidetrade.com/wp-content/uploads/2020/05/Vignettes-site-Threadgold.png
396
500
Sidetrade
https://www.sidetrade.com/wp-content/uploads/2020/02/sidetrade_logo_2020-300x58.png
Sidetrade
2020-05-18 16:30:12
2020-06-12 10:51:14
Threadgold Consulting brings Sidetrade's AI tech to SMEs