Accelerate and Secure the Order-to-Cash Process
We combine next-generation AI with B2B customer data to accelerate and secure cash flow in the Order-to-Cash process.
We help businesses track and manage unpaid invoices faster, smarter and more efficiently.

MEET AIMIE
Meet Aimie, Sidetrade's unique Artificial Intelligence-powered Order-to-Cash virtual assistant, empowering finance teams to increase cash collection efficiently.

Benefit from smart recommendations
Reduce payment delays.
Resolve invoice disputes faster.
Streamline the Order-to-Cash process.
Meet Aimie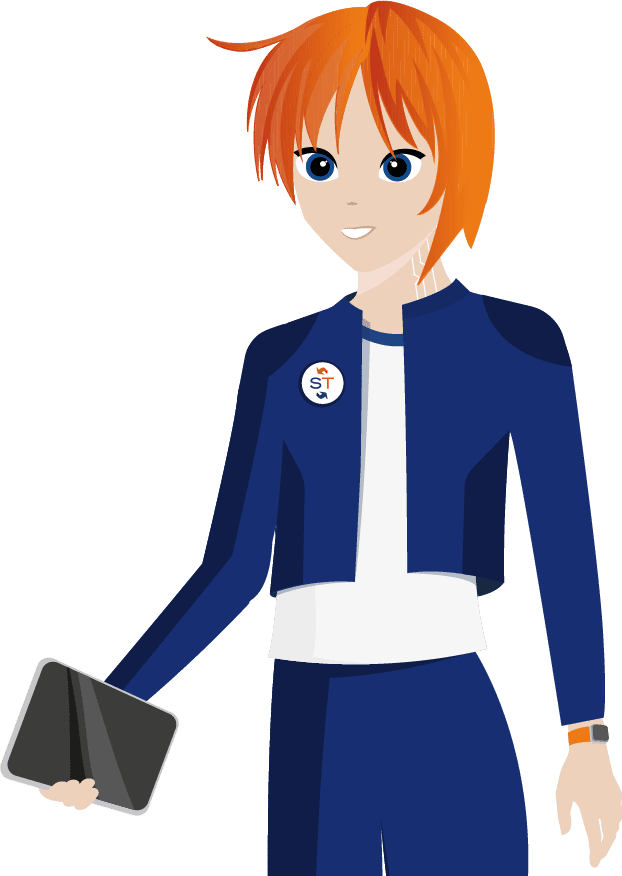 THE AUGMENTED CASH PLATFORM
SIDETRADE'S AI CASH COLLECTION SOFTWARE
Sidetrade's Augmented Cash platform helps companies to increase revenue, protect profitability, drive a cash culture and optimize working capital.

With this crucial accounts receivable software underpinned by Sidetrade's award-winning AI technology, Aimie, you can count on reliable, informed accounts receivable automation leveraging data-driven insights.

Drive success in your Order-to-Cash process with real-time dashboards and data visualization to spot opportunities, proactively combat challenges before they arise, and share your financial successes with sales and customer services.
WHY USE SIDETRADE'S CREDIT MANAGEMENT SOFTWARE
Improve collection department efficiency through Order-to-Cash intelligent automation
Boost cash flow, improve working capital and reduce bad debt
Gain a 360-degree view of customer payment behavior
Increase customer satisfaction by resolving disputes faster
Enhance collaboration between sales, delivery, and finance departments
Gain control and visibility of the Order-to-Cash process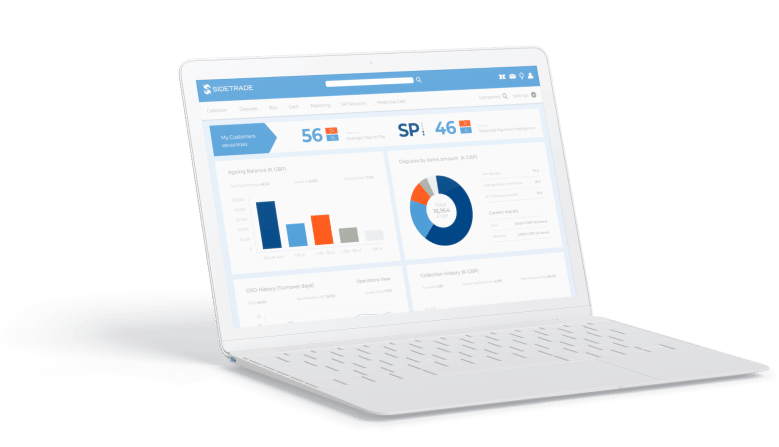 WHY SIDETRADE
Data is the most crucial financial asset that guides businesses in executing strategic plans and feeding the AI technology we provide. A prerequisite for finance leaders making smart decisions, driving efficiency & cost reduction, and ultimately creating a competitive advantage.
Unique to Sidetrade, Aimie combines sales and financial data from millions of businesses worldwide, achieving intelligent accounts receivable automation. Sidetrade is used in over 85 countries and has grown into a worldwide leader in the automated Order-to-Cash market.
Discover more
Sidetrade's Network
Buyer companies worldwide
AI-driven dunning actions in 2020
Productivity – Thanks to Aimie's recommendations
Performance – Thanks to Aimie's automation
TRUSTED BY GLOBAL COMPANIES
Sidetrade's accounts receivable software is used by large and medium enterprises globally. They are united in a desire to secure cash flow, streamline their Order-to-Cash processes and improve working capital leveraging cutting-edge AI cash collection and accounts receivable automation.
ORDER-TO-CASH SOFTWARE FOR ALL INDUSTRIES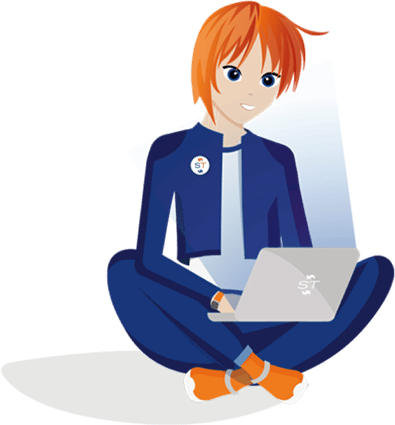 READY TO
GET STARTED?
Sidetrade operates across all B2B-focused industry sectors. Find out how our AI-driven Order-to-Cash platform helps your peers accelerate cash!