Credit Risk Management
Drive smarter cash generation by mitigating risk
Sidetrade Credit Risk Management provides a complete picture of each customer's risk profile, enabling Finance, Sales, Support and Customer Services teams to run business credit checks, and manage credit limits, insurance guarantees and potential disputes. All available customer data is taken into account, from internal payment behavior and financial commitments to external financial information sources.
Sharing customer credit limit information across departments can help your teams work collaboratively to prepare data-driven sales negotiations, collection priorities and dispute resolution processes.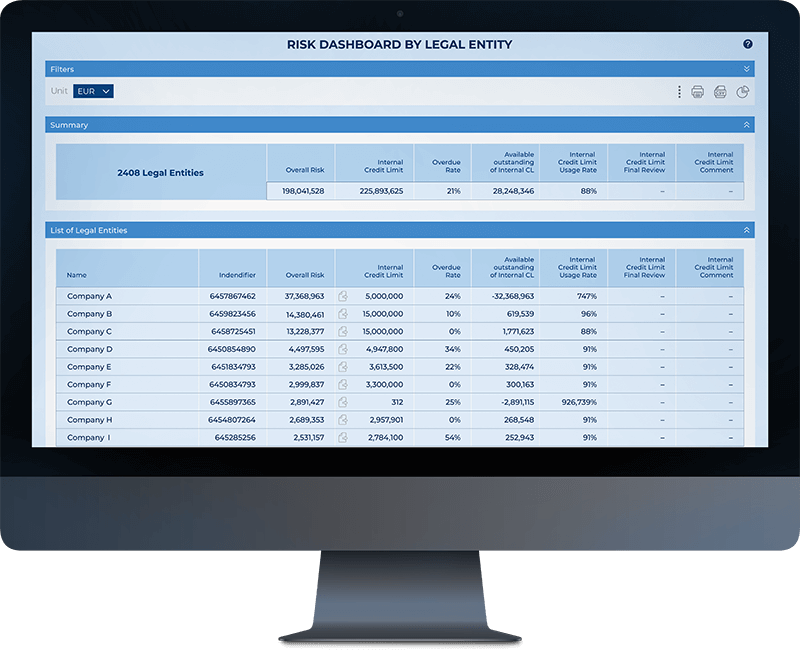 Make just-in-time decisions based on accurate credit data with Sidetrade's Credit Management Software
Sidetrade Credit Risk Management module gives you more control than ever before over your credit monitoring process. Informed by data from both internal and external sources, this module builds a holistic risk profile for each of your customers, allowing you to proactively assess potential risk and tailor credit limits accordingly.
Integrated with Augmented Cash, your Finance department can now make data-driven business decisions to help set appropriate credit limits, manage disputes, and initiate impactful collection actions.
The module consolidates crucial customer credit data from a range of sources, including internal account profiles, external financial information sources such as Creditsafe and Ellisphere, and credit insurer guarantees such as Atradius, Coface and Euler Hermes. Combined, this data gives you a comprehensive view over potential risk, which you can then share across all customer-facing departments to help drive sales negotiations and cash collection success.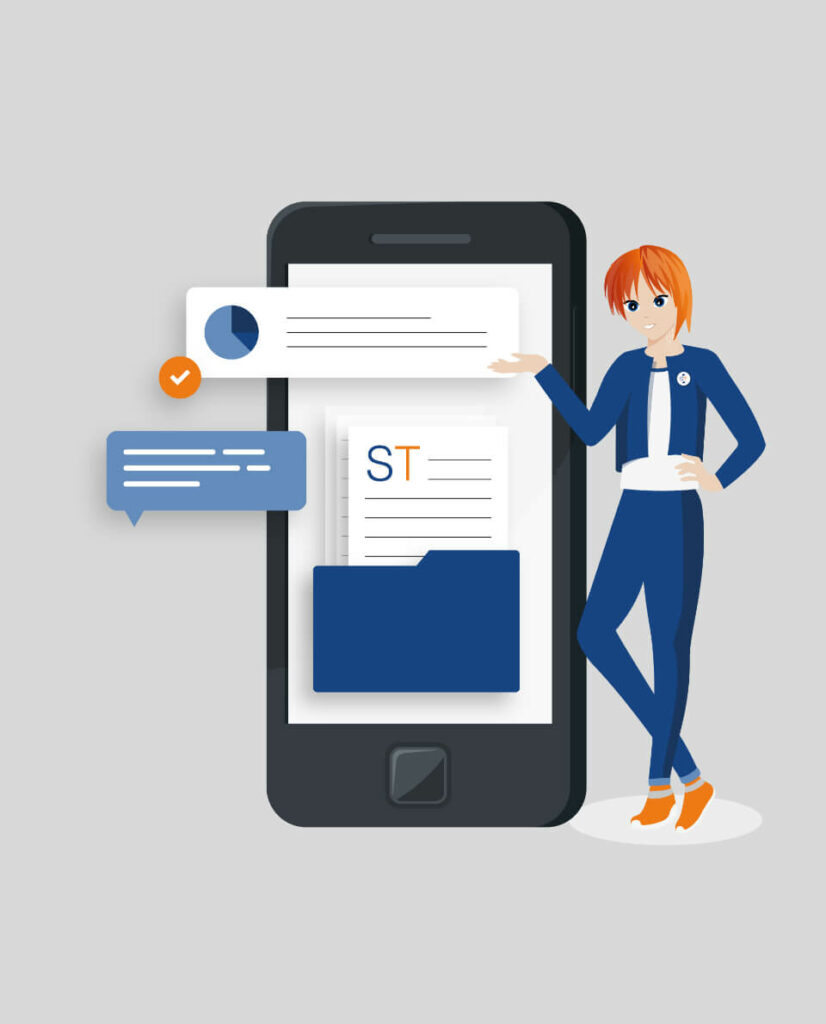 Proactively Manage Credit Risk
Gain a comprehensive overview of internal and external customer credit data
Define, monitor and adapt your credit management strategy based on tailored risk assessments
Improve sales negotiations by quickly communicating credit limits
Integrate credit risk management within the same platform as disputes and collections for improved collaboration
Inform collections activity with real-time risk analysis of any changes that may impact timely payment of invoices
FEATURES
INTEGRATED RISK MANAGEMENT
Integrated within Sidetrade Augmented Cash, the Credit Risk Management module enables you to use a single software platform to run business credit checks, manage customer credit limits, mitigate against potential disputes, and drive targeted collections activity. Your risk analysts can monitor changes to account details, manage alerts, and set personal 'to-do's.
RISK ANALYTICS
Credit Risk Management consolidates all available internal and external customer data, including payer profile and external financial information sources, providing your risk analysts with the most up-to-date information to effectively monitor risk, manage alerts on warning signs, and set dedicated to-do actions for customer-facing teams.
STREAMLINED VISIBILITY
Credit Risk Management delivers a simplified and streamlined way to communicate credit information across Sales, Finance, Support and Customer Service teams. Providing all customer-facing colleagues with visibility into third-party credit scores can help them to focus on the right customers, quickly see valid approvals, and address their credit requests directly to your risk management team.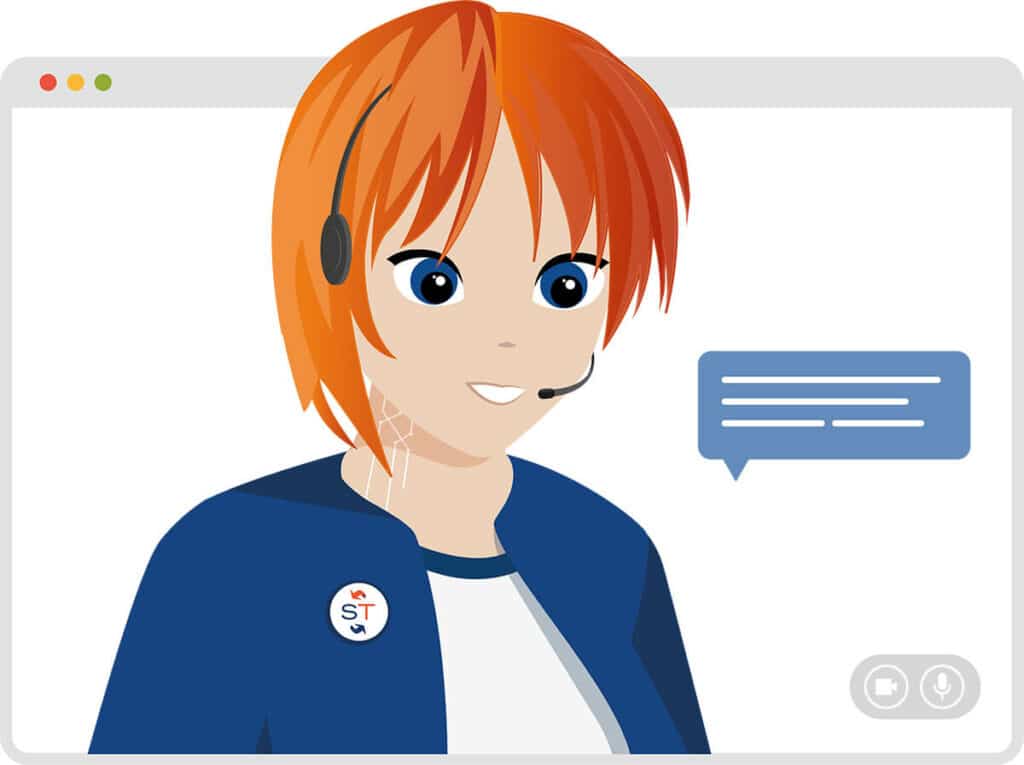 Ready to get started?
Get in touch or watch a demo
Sidetrade operates across all B2B-focused industry sectors. Find out how our AI-driven Order-to-Cash platform helps your peers accelerate cash!