Cash Culture
Collaboratively resolve customer disputes from within your Salesforce CRM
Our Cash Culture Salesforce app helps you promote dispute resolution to all customer-facing staff, by attaching customer dispute details from Digital Case to the customer's record within your Salesforce environment. Cross-departmental collaboration is essential for a streamlined, optimized payment dispute resolution process, as the solution is often outside the Finance team. If you're already using Digital Case, our AI-powered dispute management module, Cash Culture will complement your existing process with enhanced collaboration features to boost the success of your dispute management even further.
With the ability to view dispute information in real-time within Salesforce, your sales or account management teams can proactively investigate the issue and quickly solve the problem – releasing the barrier to payment, keeping the customer happy and unlocking future business opportunity with them.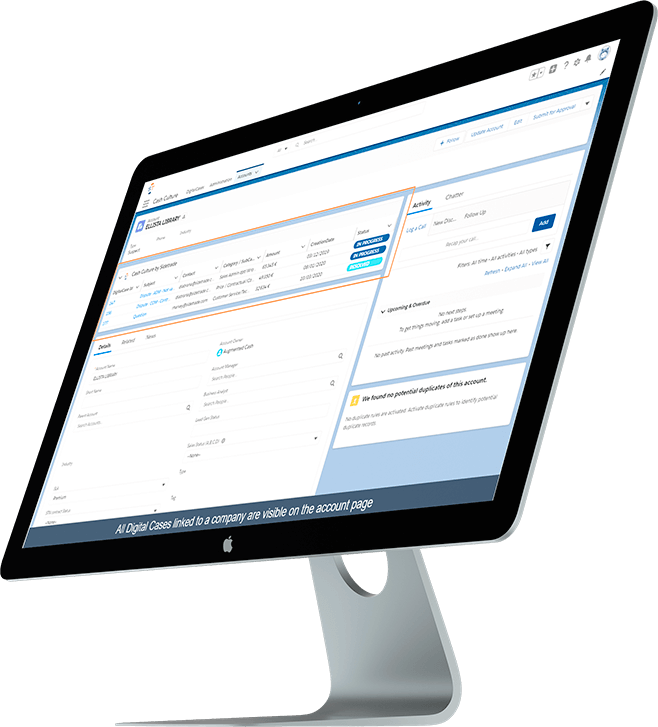 Create a cash culture for collaborative dispute resolution
Collaboration is key to successful dispute resolution. World-class dispute management processes are collaborative, engaging all customer-facing stakeholders in the search for a quick resolution that helps unlock cash. This is sometimes referred to as a "cash culture".
By creating a cash culture in your organization, you can develop properly structured processes that ensure each dispute is allocated, managed and resolved quickly. Increased visibility and collaboration leads to a quicker time-to-resolution, higher overall customer satisfaction, and – importantly – more cash being collected.
Our Cash Culture app enables organizations using Sidetrade Digital Case to consolidate and share details of customer payment disputes via their Salesforce CRM.
Cash Culture unites customer-facing teams, ensuring each stakeholder has access to dispute information. Increased collaboration across the sales-to-cash cycle speeds up resolution, reducing cash tied up in disputes and improving customer experience.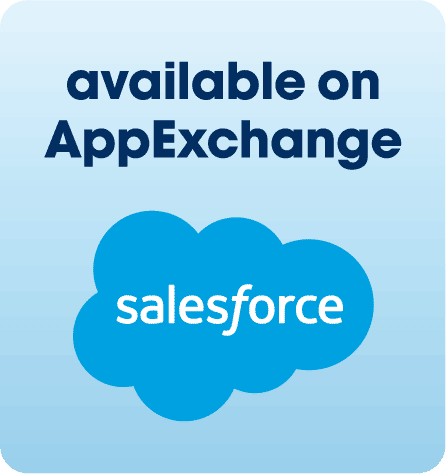 Manage payment disputes directly within Salesforce
View customer dispute details from Digital Case in real time within your Salesforce environment
Boost stakeholder alignment and collaboration to create a cash culture
Enhance your customer experience by resolving disputes quickly and effectively
Improve your time-to-resolution and ensure invoices are paid faster
FEATURES
STREAMLINE DISPUTE MANAGEMENT FOR O2C SUCCESS
If you're using Sidetrade Digital Case, as well as Salesforce CRM, you can complement your dispute resolution process by adding the Cash Culture app – giving customer-facing teams a single point of entry into your dispute management process and helping to quickly resolve customer issues faster and unlock cash tied up in disputes.
ACCESS PAYMENT DISPUTE INFO AT A GLANCE WITHIN SALESFORCE
Say goodbye to the challenge of having to search through multiple systems for the information you need to provide resolutions. For the first time, you can consolidate customer case details into one system. With Cash Culture, anyone with a Salesforce login within your organization can view a full history of customer disputes and related correspondence.
WORK COLLABORATIVELY TO SOLVE PAYMENT DISPUTES
Anyone viewing a customer dispute in Digital Case in Salesforce can leave a comment to provide further information – this comment is then visible in real-time within your Sidetrade Augmented Cash platform, so whichever system you're working from, you'll always be seeing the latest update on the case.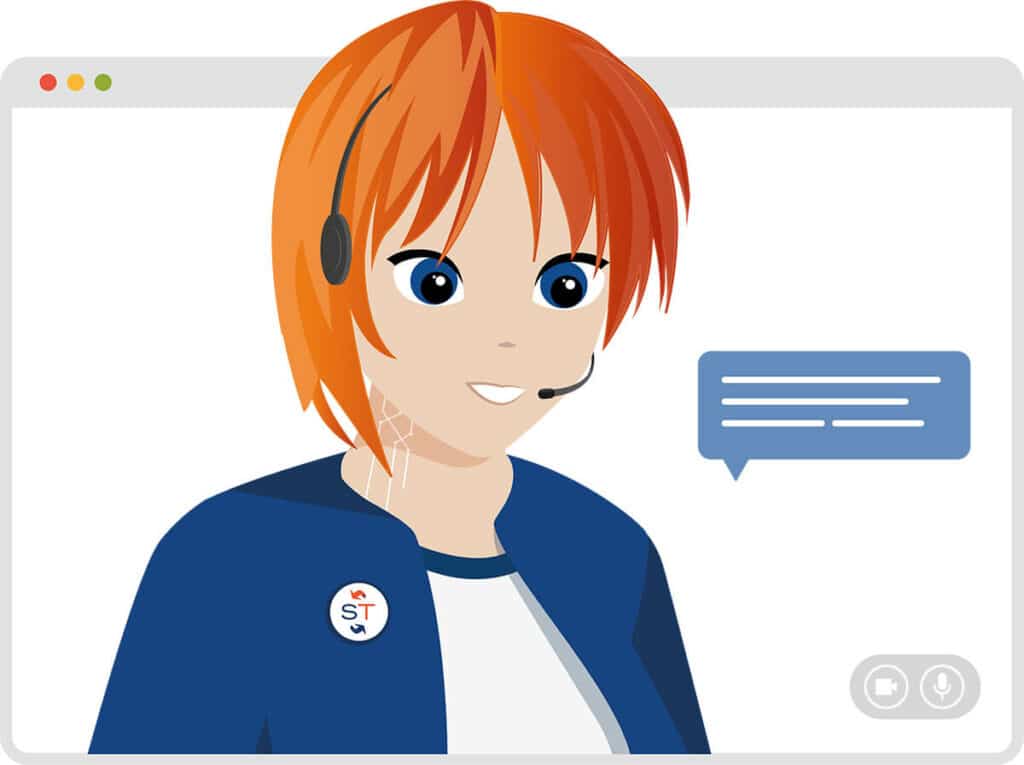 Ready to get started?
Get in touch or watch a demo
Sidetrade operates across all B2B-focused industry sectors. Find out how our AI-driven Order-to-Cash platform helps your peers accelerate cash!