Accounts Receivable analytics software
Sidetrade Analytics is data analytics software that provides valuable insights to help manage your receivables by analyzing customer sales and financial data in a single system. Integrated with Augmented Cash, Sidetrade Analytics provides packaged reports, while Analytics Discovery gives you the flexibility to create customizable reports. This means better insight into your accounts receivable with details on late payments and changes in payment behavior.
Built on technology from Tableau Software, the industry-leading analytics provider, Sidetrade Analytics allows you to visualize key accounts receivable indicators such as ageing balances and proactively take corrective action. Customer portfolio performance is available at the touch of a button and can be displayed by region, division, or alternative category, giving you complete understanding of your receivables, cash collection effectiveness and cash flow.
Uncover Patterns to Protect and Grow Cash
Identify cash opportunities from real-time dashboards
Take action sooner on potential issues in your order-to-cash chain
Use key indicators to prioritize actions to generate additional cash
Easily share performance and key indicators across departments
Learn More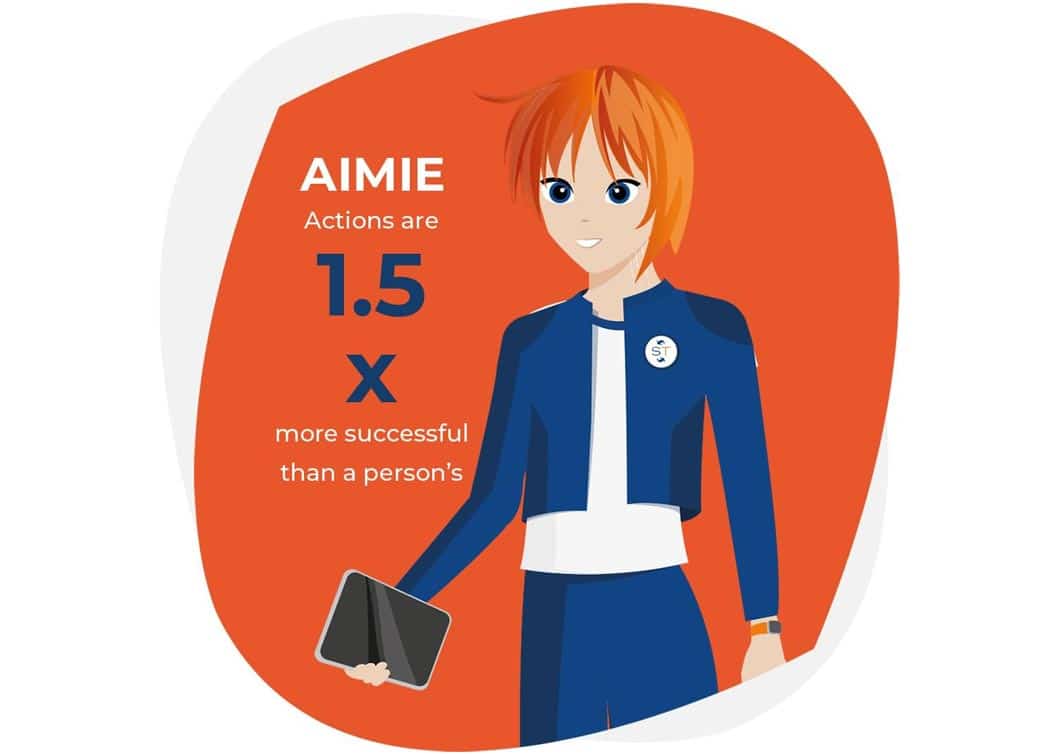 COUNT = 3
Do you have an overall picture of your dunning and claims management processing?
Can you anticipate activities and customer payment behavior trends?
Do your support teams struggle to efficiently prioritize their workload?
Features
Gain a Complete View with Analytics Insights
Build Your Own Dashboards with Analytics Discovery
Manage Resource Allocation
Powered by Tableau Software
Gain a Complete View with Analytics Insights
Analytics Insights gives you prebuilt reports to visualize key indicators from your customer sales and financial data so you can best manage your accounts receivable. Standard reports provide insights into key metrics, such as ageing balances, invoice status, DSO, and total outstanding with the capability to drill deeper into any metric.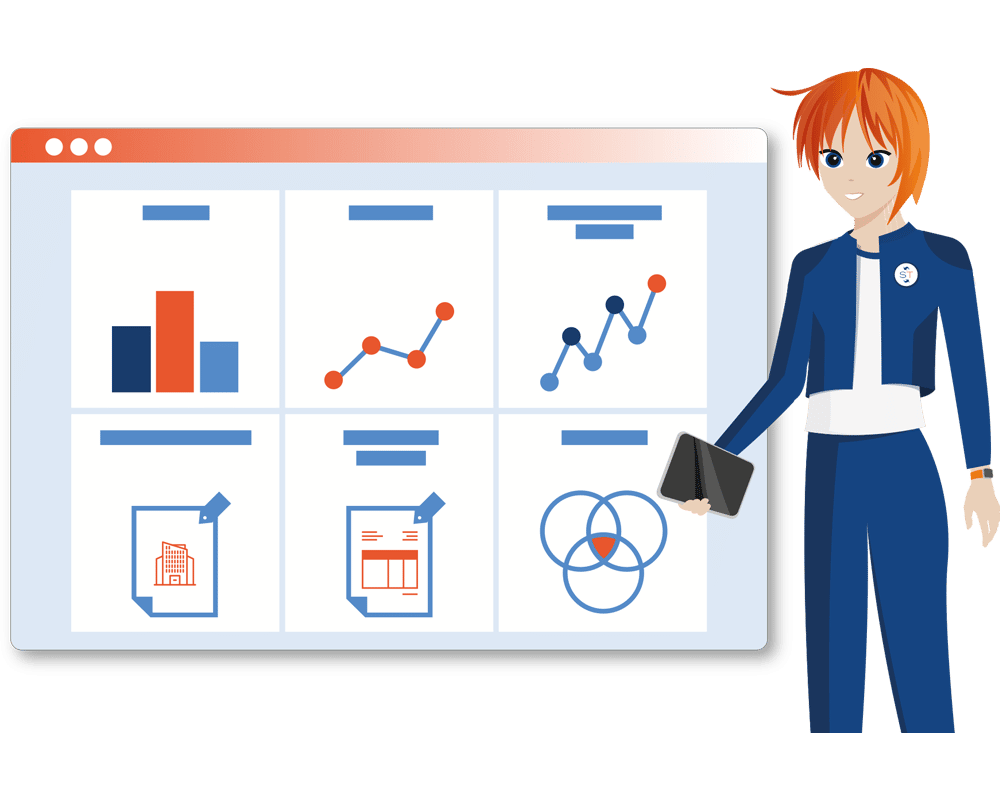 Build Your Own Dashboards with Analytics Discovery
Analytics Discovery allows you to create your own reports based on your most important accounts receivable performance indicators with more than 100 custom filters, including companies, items, entities, outstanding balances, and unreconciled payments. Insights can easily be shared across the organization with relevant departments.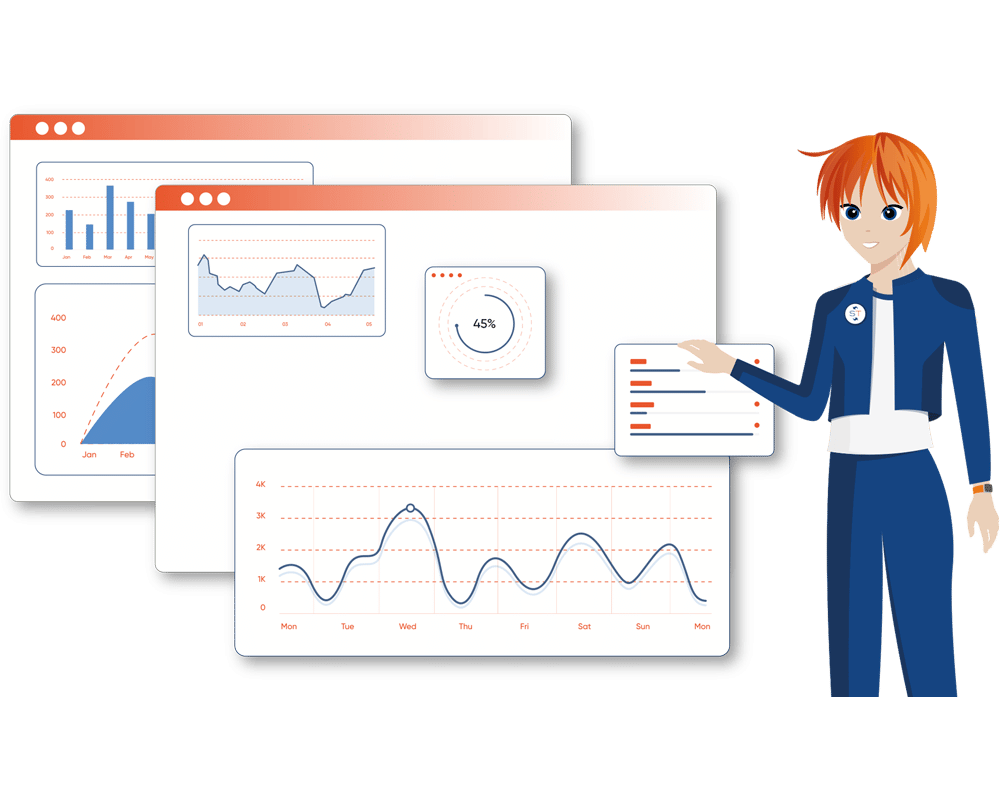 Manage Resource Allocation
Analytics provides insights to focus your collections team on cash potential and measure team productivity. Reports shows analysis of completed actions by each member of your team, the cash generated from the actions, and trends over time. Analytics provides additional insight from the reporting available in Digital Case to allow you to measure team and individual performance.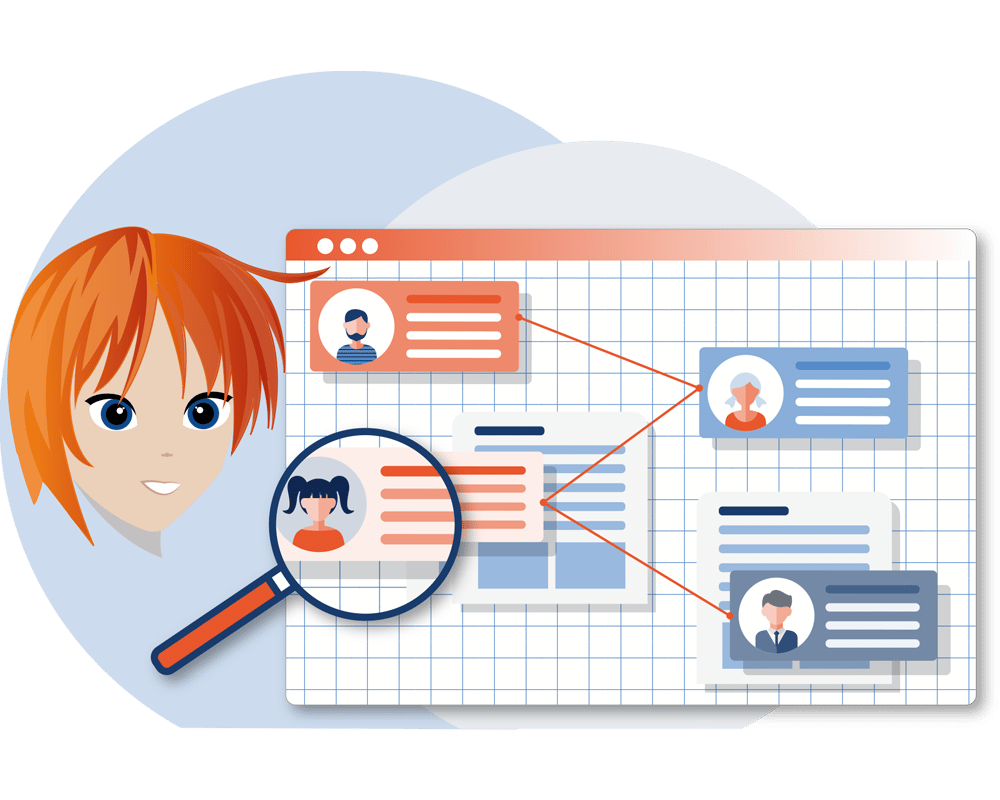 Powered by Tableau Software
Analytics is based on industry leading technology from Tableau. Sidetrade uniquely integrates Tableau capabilities in a software-as-a-service model to give powerful data-driven insights into your accounts receivable process. As a leading provider of business intelligence tools, Tableau helps companies to quickly analyze, visualize and share information.