On 15-16 March 2021, Sidetrade invited some of the top global Order-to-Cash leaders to join our first O2C Summit. Together, we took this opportunity to learn each other's best-kept secrets on developing successful Order-to-Cash strategies. Here are five key takeaways from our sessions.
1. The post-pandemic future of Order-to-Cash
Despite the challenges of the past twelve months, it's clear there's a shift towards positive thinking among finance professionals. In many of the sessions, our speakers were confident that the challenges of the pandemic had actually given rise to improvements in the way they worked; the dash for cash meant more teams from around the business were on board with the aims of the cash collection team, and CFOs began to see more collaborative working than ever before. The crucial thing here to bear in mind is to ensure that functional silos don't reform as the world of work returns to normal.
"Sales, finance, procurement and credit control were more joined up in the heat of the crisis than they have been in the last three years" – CFO of a global manufacturer
2. The benefits of knowing your clients
Faced with a global crisis, everyone suddenly found themselves in the same boat – all scrambling to collect more cash to stabilize their businesses. Here's where the human element comes in. Knowing your clients and offering them leniency through payment plans or other options can go a long way to building a happy working relationship; as one of our speakers mentioned, "You find out who your friends are." Acts of good faith during times of challenge can lead to more business deals in the future – knowing your clients and treating them well can help ensure your invoices are top of the pile.
3. The transformation of the Credit Control function
With more focus on cash collection during the pandemic and Credit Control in the spotlight, we discovered that this is a team long overdue a transformation. One of our panel speakers leads "Credit Services" instead of Credit Control; the word "control" can sound too rigid, and they wanted to position the Credit function as a service that enhances the entire sales process. Credit Control, moreover, should be viewed as a profession rather than a back-office function; recruiting passionate people into the team can help you evangelize the merits of this crucial department around the business and help gain cross-functional buy-in to your goals.
4. The ways in which technology supports Order-to-Cash
We heard that during the pandemic some CFOs added early warning indicators to their dashboards to help monitor cash flow risk, and enhanced AI technology was able to automate manual tasks to enable cash collectors to focus on value-add processes. There can be fear or perceived risk when adopting a new technology solution, but tech transformations should be business-led rather than IT-led, with a focus on ROI and usability. With senior stakeholders bought in to the benefits of an Order-to-Cash platform, the priority should be ensuring that the cash collection team get what they need from the solution – whether that's enhanced reporting, more detailed insight, or AI-led automation.
5. The rewards of building a cash culture
With technology, your clients, and your senior stakeholders on side, you're on your way to building a world-class cash culture. Success here is all about ownership and accountability – make your commercial teams aware that the deal isn't done until the money is in the bank, and go above and beyond to communicate the results of your cash collection efforts. Set and publicize team targets, rally your teams to push themselves at month end, and when sharing metrics and KPIs it's crucial you measure what matters with clear and accurate visuals – avoid "analysis paralysis" and focus on the results, to bring everyone in the Order-to-Cash cycle on board with your achievements.
Next week, CFOs and senior leaders from top global organizations are gathering online to attend our 2-day virtual summit on 15th – 16th March 2021. We've got an agenda packed with exciting sessions geared towards giving you and your peers actionable insight into how to improve your O2C process and optimize working capital.
As everything is online these days, it can be hard to work out which events are worth attending and which ones you can skip – so read on for our top 10 reasons why the Sidetrade O2C Summit is an event you can't afford to miss.
Insights about finance evolution post-COVID-19 and the new reality
KPMG and Deloitte have carried out research into the impact of the pandemic on cash management strategies. Their analysis shows how finance leaders have being asked to ensure business resilience in the short term, support commercial and operational recovery, and driving the changes required to adapt to the new reality – it's a session not to be missed!
Exciting talks with key CFO insights
Like all great conferences, hear from brands such as Atkins, GfK, Premier Paper Group and find out how to embed a cash culture in your organization, and how this leads to digital transformation and Order-to-Cash success. Grab a coffee and feel free to discuss these best practices with us.
How to drive world-class cash collection
Since the pandemic began, organizations have been engaged in a "dash for cash" – but too often the Order-to-Cash process is complex and over-reliant on manual tasks. Find out how you can use intelligent automation and global insight to take your cash collection function to new heights fast.
Top tips for working cross-functionally
Central to the idea of a "cash culture" is ensuring that each stakeholder department is on board with your cash collection strategies – but in some cases that's easier said than done! Come along to our Summit to learn actionable tips and ideas to encourage successful collaboration between teams.
AI of today and the future
Artificial Intelligence is no longer confined to science fiction; finance professionals are already using AI in their daily lives to successfully automate processes and increase efficiency. As technology gets smarter, Sidetrade is leading this digital revolution; find out what's in store for the future.We want to help you love what you do. Sidetrade's technology is all about improving efficiency.We know the pressure is on, and there's a laser-focus like never before on cash collection teams.We've made it our mission to help you improve efficiency, manage team workload, monitor KPIs, resolve customer disputes and increase cash flow – all with the aim of setting you up for success in your life at work.Browse the Sidetrade Order-to-Cash Summit agenda and save your place today! We look forward to seeing you there.
With her funky orange hair and winning smile, Aimie is an instantly recognizable avatar to anyone familiar with Sidetrade. She's the personification of our AI technology, and acts as a digital assistant – an extra member of the team – to Sidetrade customers in over 80 countries.
We know that Aimie is a valuable addition to any collections team, making their lives easier through intelligent automation and improving overall efficiency of collections efforts. But with the term 'artificial intelligence' being used as shorthand to describe many other modern software solutions in the Accounts Receivable space, we wanted to define exactly what 'artificial intelligence' means to us – including how Aimie learns, how she generates actions, how we measure her success, and why we're confident she's the best digital assistant out there.
Over the last 3 years alone, that has grown by more than 330m payment behaviors and over €953bn (US$1trillion) in B2B transactions
Our data
Situated at the core of any AI system, data plays a vital role in everything from how the AI learns to the types of decisions the AI can make. For Aimie, it all begins with our datalake, which comprises over 20 years of customer payment behavior data across a range of industry sectors. Over the last 3 years alone, that has grown by more than 330m payment behaviors and over €953bn (US$1trillion) in B2B transactions. When predicting the payment actions of a customer, Aimie considers a range of data points in four main categories:
Invoice information (data points include amount, payment methods and item type)
Company information (for data points such as revenue, net income, industry and vendor currency)
Previous action information (data points include action type, number of items dunned in the action, and day of the week the action was executed)
Current action information (with data points similar to the previous, and also including granted payment term, number of days since the last action was executed, and delay of the leading invoice at the time of the action).
As long as we have a certain number of data points in a particular sector, Aimie can extrapolate this data to predict the 'best next action' for a collector to take. That way, the minute one of our clients implements Aimie, she's adding value by using her existing knowledge to intelligently predict the best fit dunning actions for their customers. From that moment on, Aimie then takes each customer interaction – plus our client's own historical customer payment data – into account when recommending actions or automating tasks, which perpetuates the cycle of continuous learning and ensures she's always using the most relevant data points to match customers with collection recommendations.
Aimie success metrics
Being able to measure Aimie's effectiveness is crucial to our ongoing development projects – but it also provides us with concrete statistics about her performance in relation to her human counterparts. In a previous blog post we shared some figures that show how Aimie often outperformed human collectors in terms of efficiency throughout the Covid-19 crisis, and having this data to hand means we can be confident in Aimie's abilities.
We measure Aimie's efficiency by counting the days it takes for payment to arrive following an action being completed. If payment arrives within 7 days, we class this as an 'efficient action'. Using this metric, we're able to compare the efficiency of Aimie to the efficiency of human collectors following a workflow. Recently, we analyzed Aimie's performance throughout the pandemic, and found that one of our clients was able to entirely automate their dunning and collections process, increasing the efficiency of actions to 68% and reducing the need for manual intervention while their collections team was furloughed. Not only does this prove Aimie's success, it also shows us that digital assistants powered by machine learning algorithms, like Aimie, can adapt even when faced with unprecedented challenges.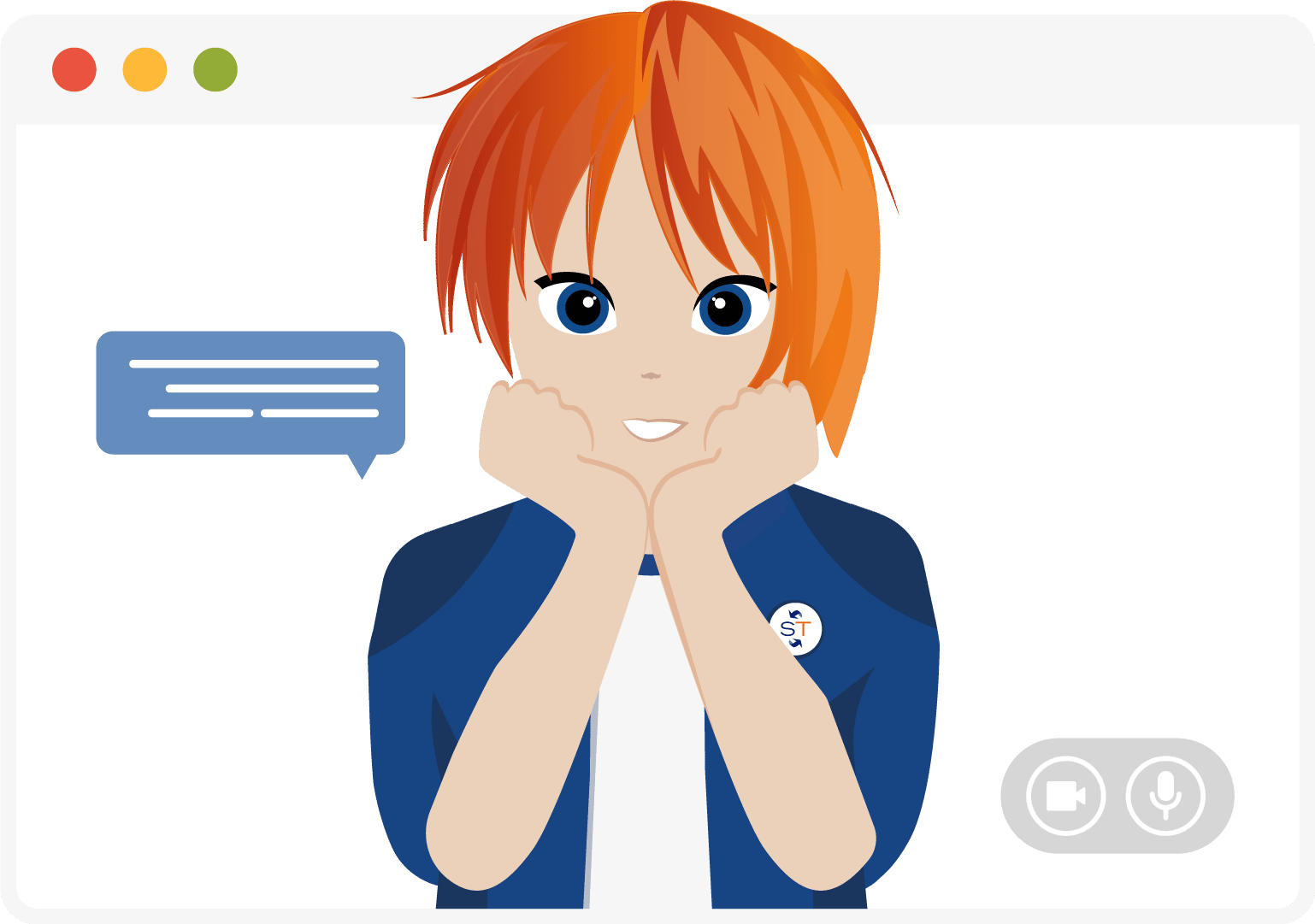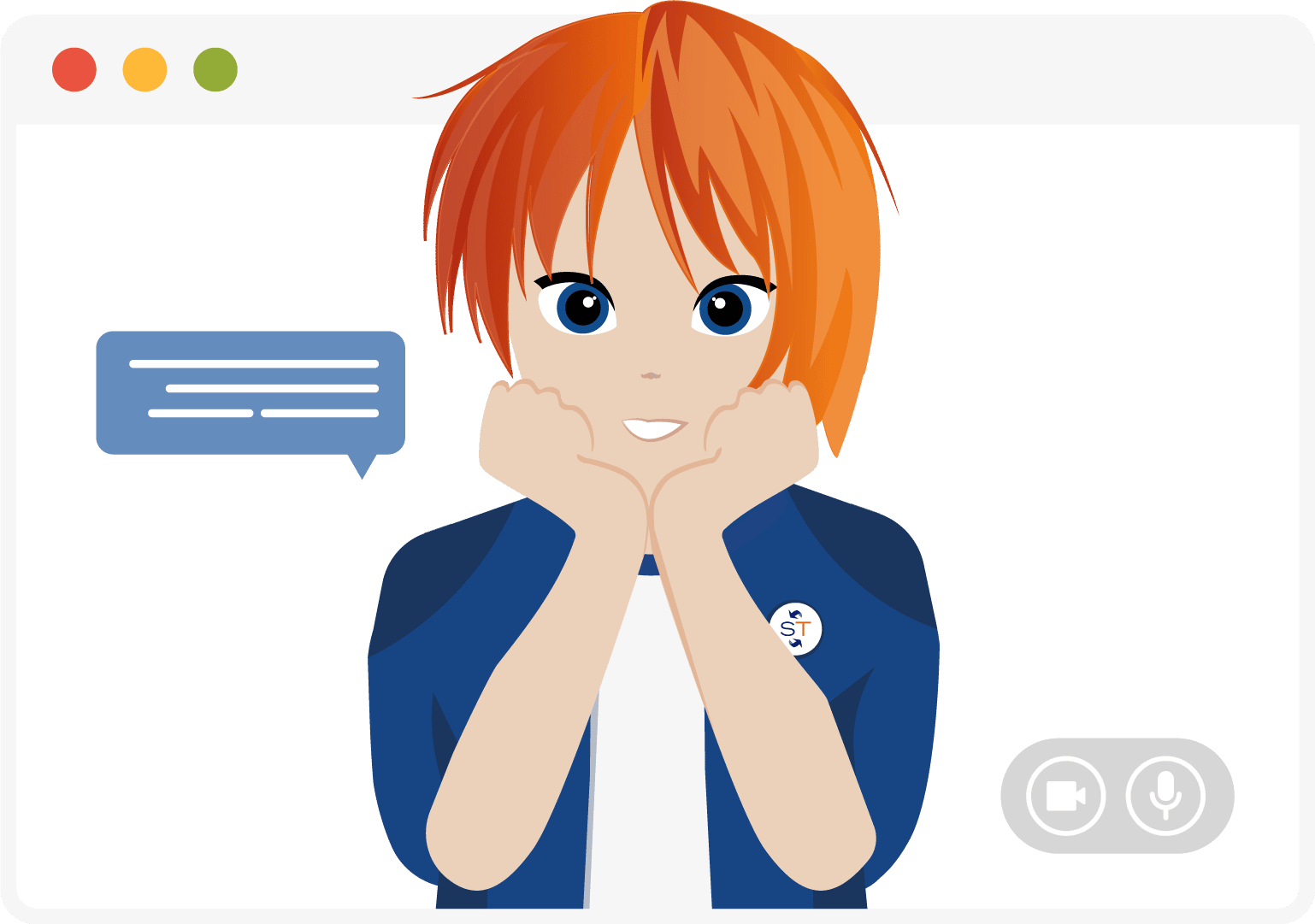 According to figures from Pymnts.com, the average DSO with no or low-level tech is 52 days, which dramatically reduces to 40 days with high-level automation in place. Adopt Sidetrade's order-to-cash platform and welcome Aimie into your team – she'll act as a virtual assistant to prioritize workload, improve the efficiency of your dunning process through automation, give you more insight into your buyers' behavior, and help you benefit from improved working capital and reduced DSO. Aimie is the assistant you never knew you needed, but once you start working with her, you'll wonder how you ever managed without her!
Aimie vs Humans
New data report: how Aimie AI measures up to human cash collectors
At Sidetrade, our AI functionality was designed with cash collection efficiency in mind. Customers can choose to treat our AI assistant, Aimie, as a team coach balancing workloads across their collectors and dispensing to-do lists that focus their efforts on the most lucrative cash opportunities; or like another head in the collections team, receiving a share of the workload to maximize team capacity; or as a behind-the-scenes operative carrying out routine dunning tasks. Either way, there's no doubt that Aimie makes collectors' lives easier.
This is a bold claim, but well founded. Recently, our data science team have been delving deep into the numbers behind Aimie's success. Since April 2019, and particularly during lockdown, we've compared Aimie's actions to those of her human counterparts across all of our customer sites – and the data shows that even in times of chaos, Aimie consistently outperforms manual workflows in terms of efficiency, to the point where one of our clients switched all collections activity over to Aimie while their collectors were furloughed – and saw an almost instant spike in overall efficiency. Read on to find out how.
How we define 'efficiency'
Before we dive into the numbers, we had better explain how 'efficiency' is defined according to our metrics. We measure efficiency by counting days it takes for payment to arrive following an action being completed. For the purposes of this dataset, if payment happens within 7 days following either an executed human or Aimie action, the action is considered 'efficient'.
Aimie's performance
With this definition of efficiency in mind, let's look at an overview of the whole dataset. Looking at actions across all of our clients, since April 2019 Aimie has outperformed the actions of human collectors in terms of percentage efficiency. In December 2019, for example, Aimie's actions were 9% more effective than those of her human counterparts. During the first COVID-19 lockdown period, from March to May 2020, it's interesting to note that as invoices generally became less likely to be paid, both Aimie and human workflows suffered a drop in efficiency – proving that even our non-sentient digital assistant was not immune to the challenges of the global pandemic. Aimie's efficiency percentage even dipped below 50% for the first time since we started reporting, to 45% in April 2020. However, it's worth noting that Aimie was still more efficient than human workflows, which dipped to a low of just 37%). However, from June 2020 onwards, we started to see both Aimie and human workflows return to their usual level of efficiency.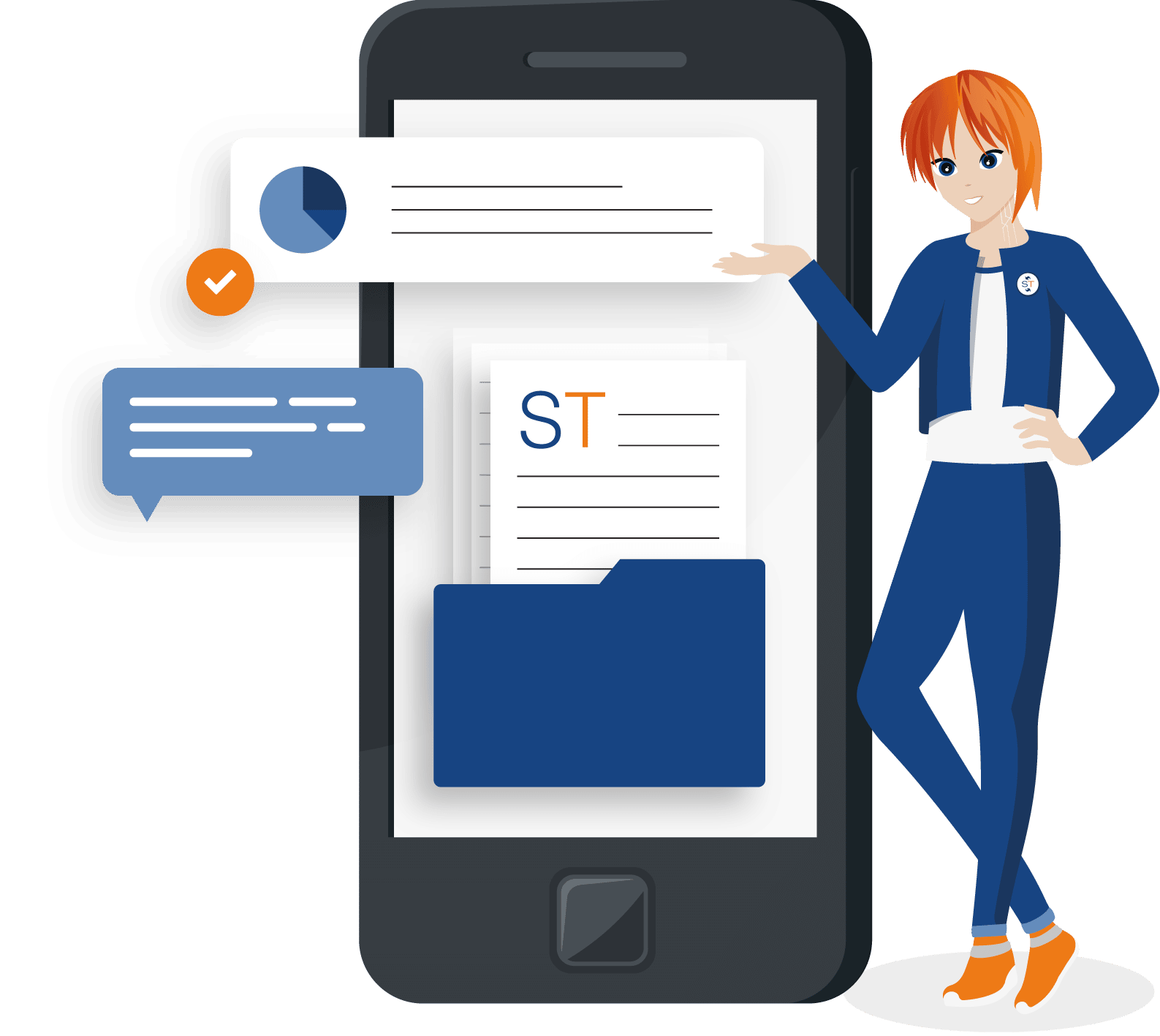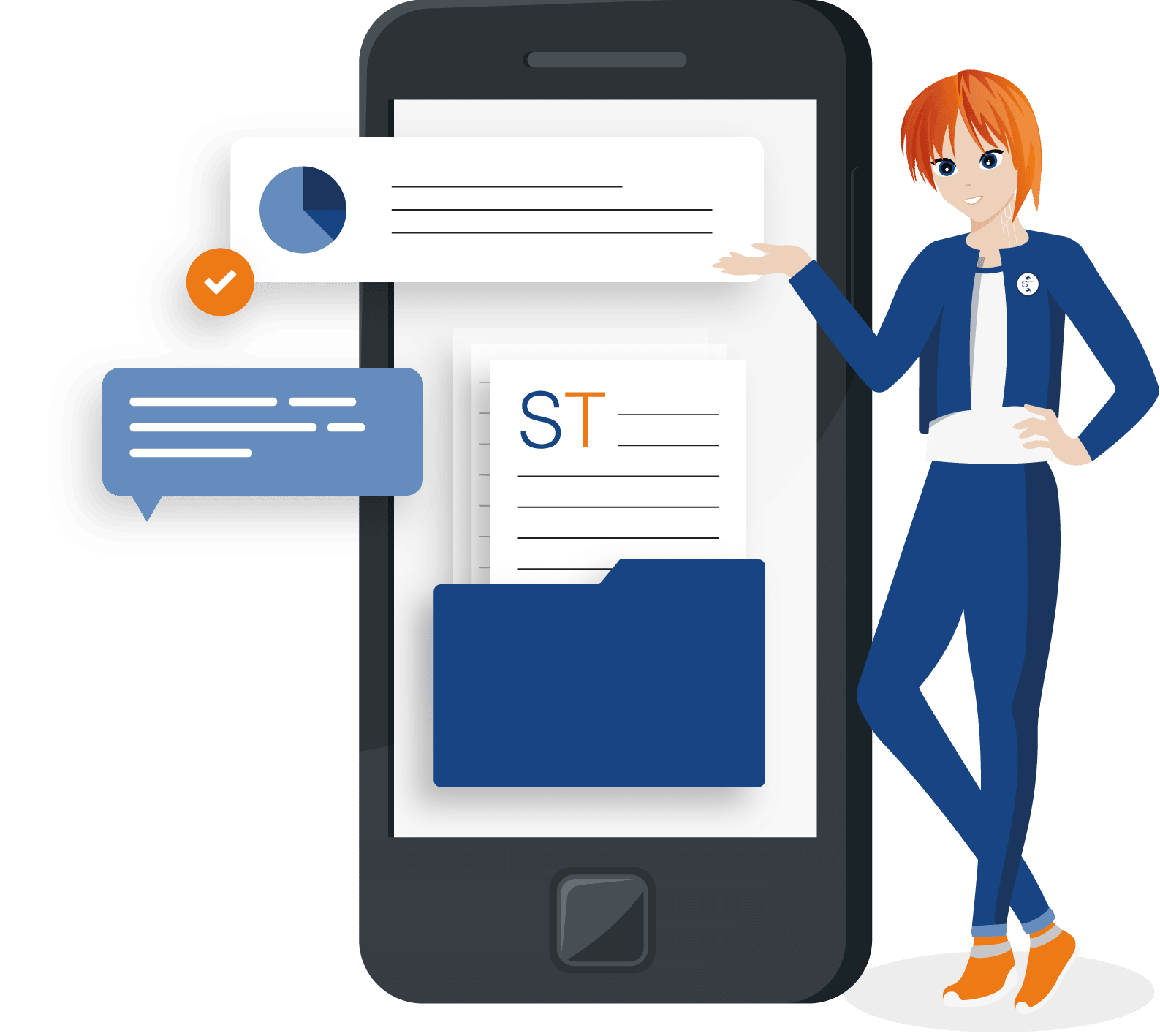 How lockdown impacted collections
The COVID lockdown dataset is also particularly interesting as it applies data to what we'd been seeing and hearing anecdotally: with less available resource for collection due to the pandemic, our clients reduced the amount of manual collection actions executed and increased AI-driven automation.
During lockdown, Aimie's efficiency dropped by just 4%, compared to a 12% drop in efficiency for the actions of human collectors
In most of the customer sites we surveyed, Aimie continued to perform well during lockdown; one of our customers saw a small drop in Aimie efficiency in April 2020 by just 4 percentage points, while in the same month the drop in regular manual workflow efficiency was a significant 12 percentage points. At the same time the client had chosen to switch many of their customer accounts from workflow to Aimie, making the continued strong performance of the AI even more impressive. This rings true across our entire client base – the volume of accounts managed through workflow dropped significantly from March to June 2020, while accounts managed by Aimie steadily increased.
One client even stopped all manual collection as their collections team was furloughed. Instead they switched Aimie on for all accounts. Following a very short-term drop in efficiency as Aimie settled in, the efficiency of AI grew steadily and outperformed the previous situation with human collectors. This tells us that for companies experiencing overstretched resource in the collections team, using Aimie to automate dunning actions can help preserve efficiency even in times of stress.
Key takeaways
So, what's next – and how can you use this insight? As we adjust to life post-pandemic, whether your key pain points are a need to reduce collection resources, a desire to increase the coverage of accounts with your existing team or a long tail of unpaid invoices, Aimie can help your collection activity run smoothly. If you assign Aimie to collect cash from your smaller or lower-value accounts, she can work on reducing the backlog while allowing your human collectors to focus on your VIP accounts – without experiencing a drop in efficiency.
In fact, when Aimie gets going you should even see the efficiency improve!
Check out the next blog in the series.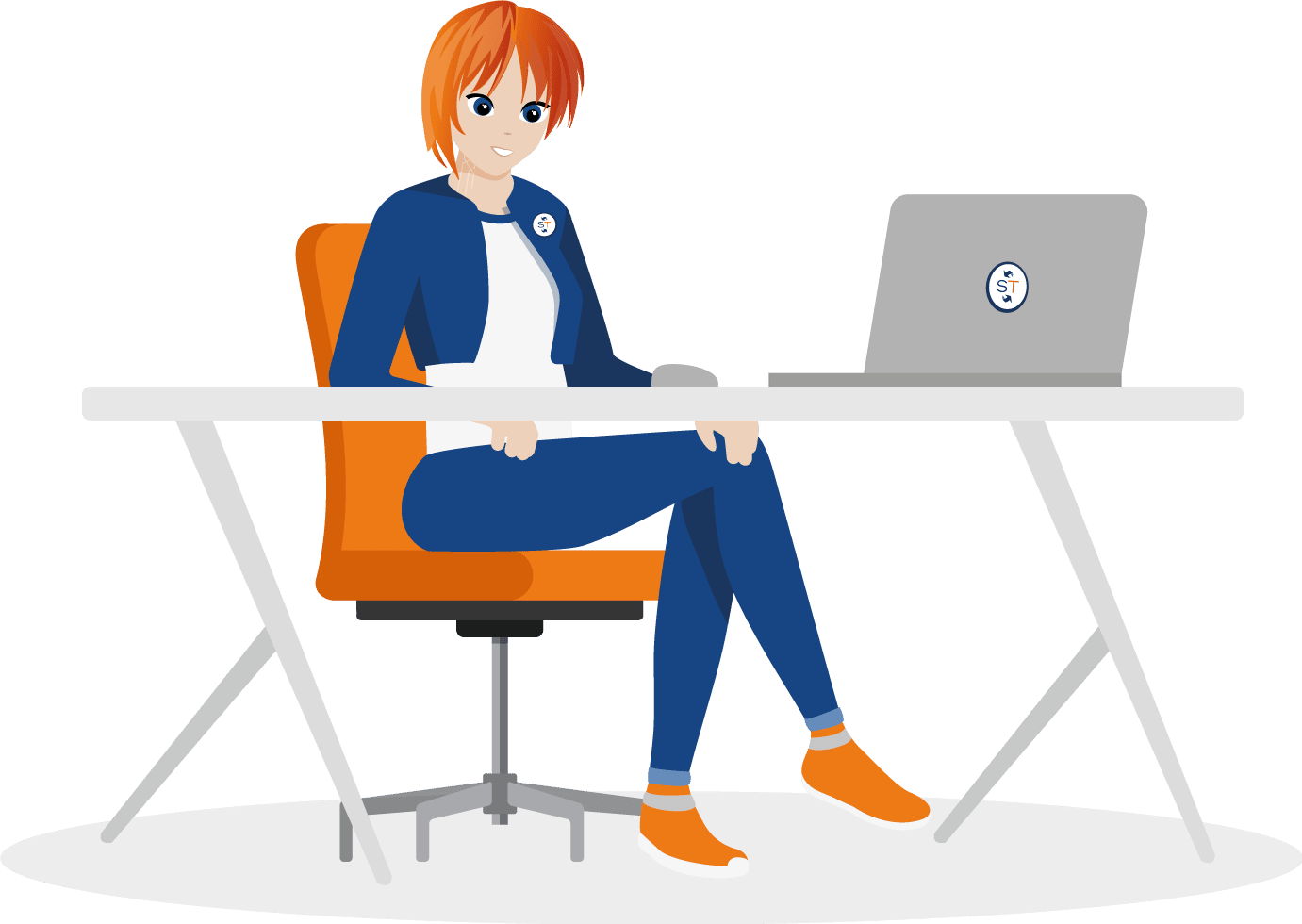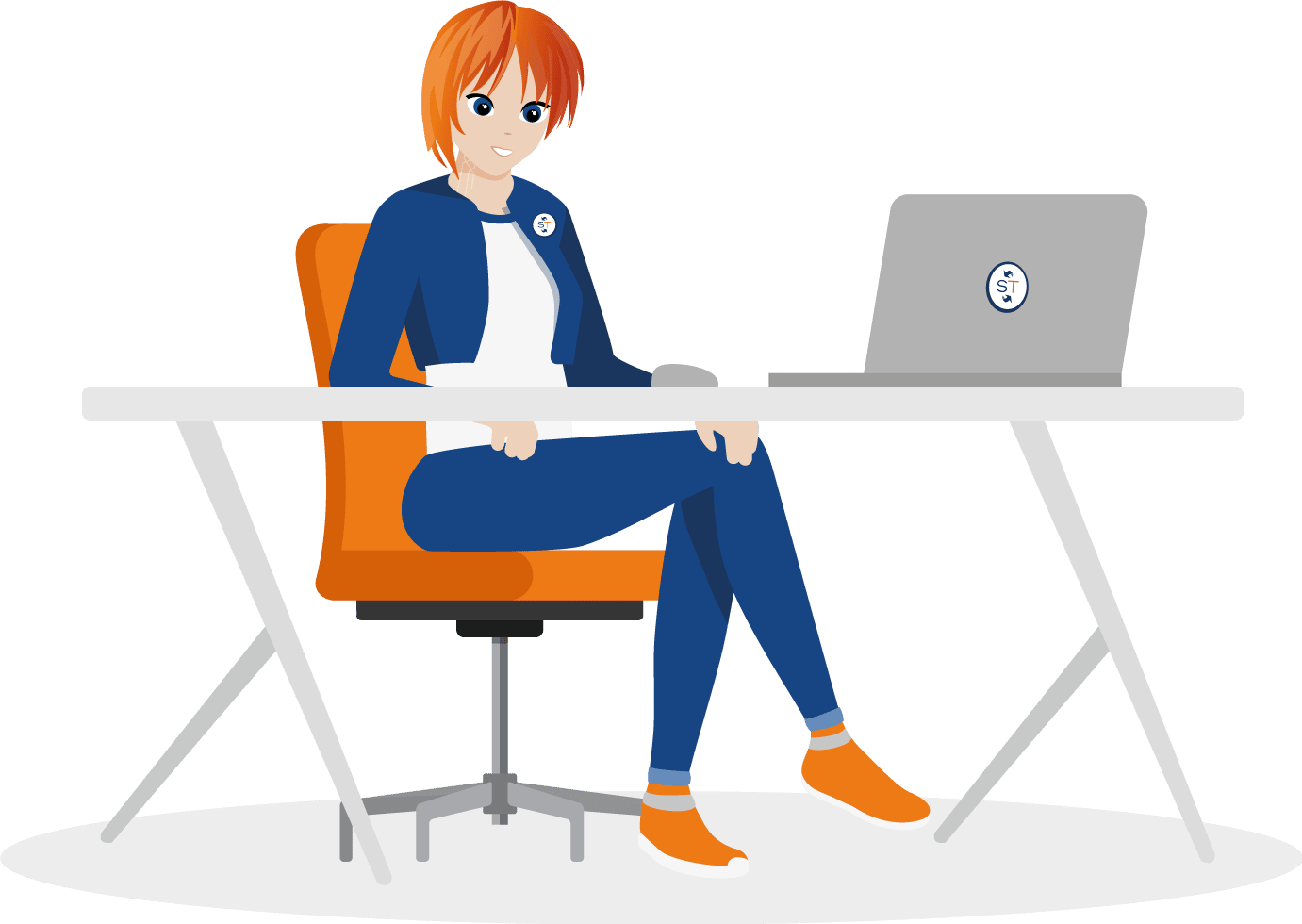 New year, new horizons: here are our predictions for Finance and Cash Management in 2021
From start to finish, 2020 has been a whirlwind year. Owing to the global financial uncertainty brought on by the COVID-19 pandemic, we've seen growing demand for intelligent cash collection software to help organizations stay afloat. At Sidetrade, we faced these challenges head on: thanks to the efforts of our amazing teams, we had our most successful quarter in company history, secured new industry partnerships, published our Unpaid Invoice Tracker, which puts the growing rate of unpaid invoices across Europe in numbers, released a brand-new Salesforce app, and we celebrated the 20th anniversary of Sidetrade – all while working from home.
As one of the most unprecedented years in recent history draws to a close and we all adjust to the new normal, we'd like to share with you our predictions for 2021.
Working from home will continue for many people

With the COVID situation now approaching one year on, remote work has become the new normal – so all departments (even those which have been traditionally office-based, such as Accounts Receivable) will be looking for ways to monitor the success of home workers.

Cash collection efforts will increasingly be supported by AI

The increase in remote work means employers can afford to be more flexible with staff working patterns – the 'working day' will become an outdated concept, as the increase in AI technology means cash collection efforts can still be carried out even during downtime.

Cash is King, continuing to reign over 2021

Global financial uncertainty means cash will continue to be King. New business efforts could stall, or significantly slow down – meaning that businesses will need to focus on collecting cash from overdue invoices in order to stay afloat and profitable.

Organizations will break down barriers between departments to create a cash-focused culture

With cash collection being pushed to the forefront of revenue generation efforts, customer-facing roles have the potential to be redefined in order to create a cash culture. Compensation for sales and other roles will pivot from revenue to cash-focused goals and specific tools that drive collaboration and embed cash generation across the organization will be a priority for all enterprises. Plus, as cash collection becomes even more important we'll start to see a greater focus on dispute management – freeing up cash tied up in disputed invoices.

Demand for AI will grow, and AI itself will become more intelligent

Demand for AI in a wide range of Finance functions will grow as vendors and users evidence the success of AI to pivot and adapt during the COVID crisis and deliver better outcomes despite the rapidly changing business environment. AI will become more and more intelligent, as AI vendors will now be able to use the lessons learned from the COVID crisis to model/predict future outcomes for accounts receivable teams in times of economic challenge – payment behavioral analytics can now be more refined.
We're looking forward to seeing how these predictions play out in the coming months – but for now, we'd like to thank you for your continued support, and we wish you a successful start to 2021!