On-demand Webinar: Artificial Intelligence In Shared Services – Cutting Through The Hype And Focusing On ROI
Originally hosted at


David Turner, Chief Marketing Officer at Sidetrade and Mark Sheldon, Chief Technology Officer, led a virtual roundtable at SSOW 2020. Watch the on-demand roundtable now where they talked in-depth about Artificial Intelligence in Shared Services.
David and Mark discussed many topics, one of which was uncovering the "Difference between RPA and AI."

RPA – is a new phase of technology focussed on process automation. Typically, vendors are providing solutions they deploy bots or automation devices that run on a local user's machine. Rules they follow are built by experts.
AI – is machine learning in general, an approach where we look at historic data and apply statistical modelling to predict the future. Look at all the collection experiences over x number of years.
Mark talks us through an example of AI in Shared Services and the three steps involved.

Also covered is a Business Case and Collections 3.0.
The collections journey, utilising AI and machine learning to fully automate and effectively recommend the most optimum dunning actions, performed at the correct time according to available resources to produce the most likely to succeed action into a workflow and allow a collector to be more efficient.
Sidetrade augments a collector to be much more efficient, automating anything that can be automated, using machine learning to work out the outstanding invoice's optimum dunning strategy.
Mark also covers the challenges of implementing AI, the ROI and key value benchmarks that come with it.

Speakers:
David Turner CMO and Mark Sheldon CTO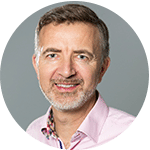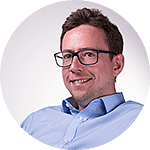 For more information on our Credit Management solution, visit our product page.