Suite:

Augmented Acquisition

Acquire new customers and target campaigns to existing ones with Augmented Acquisition

Request a demo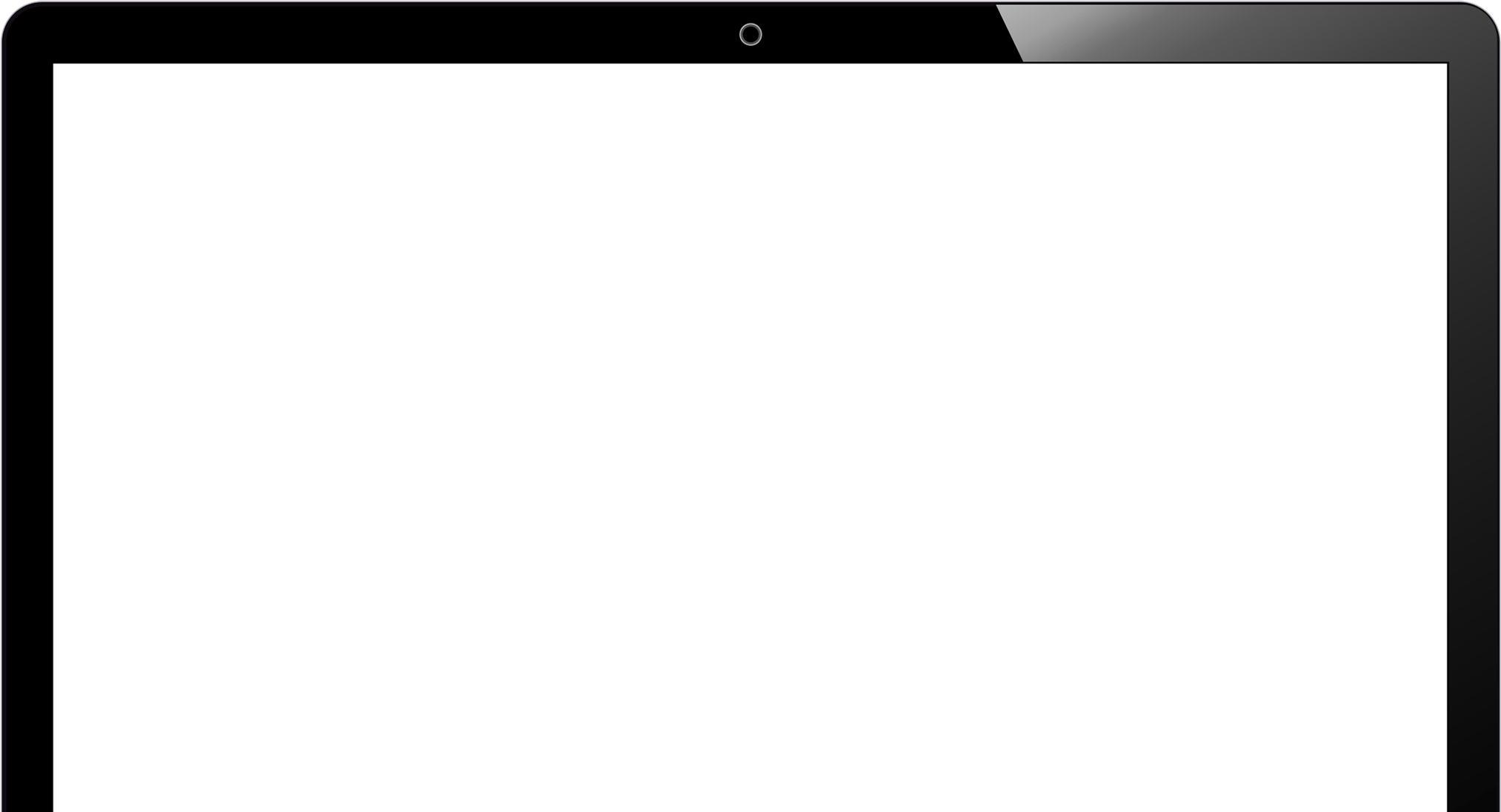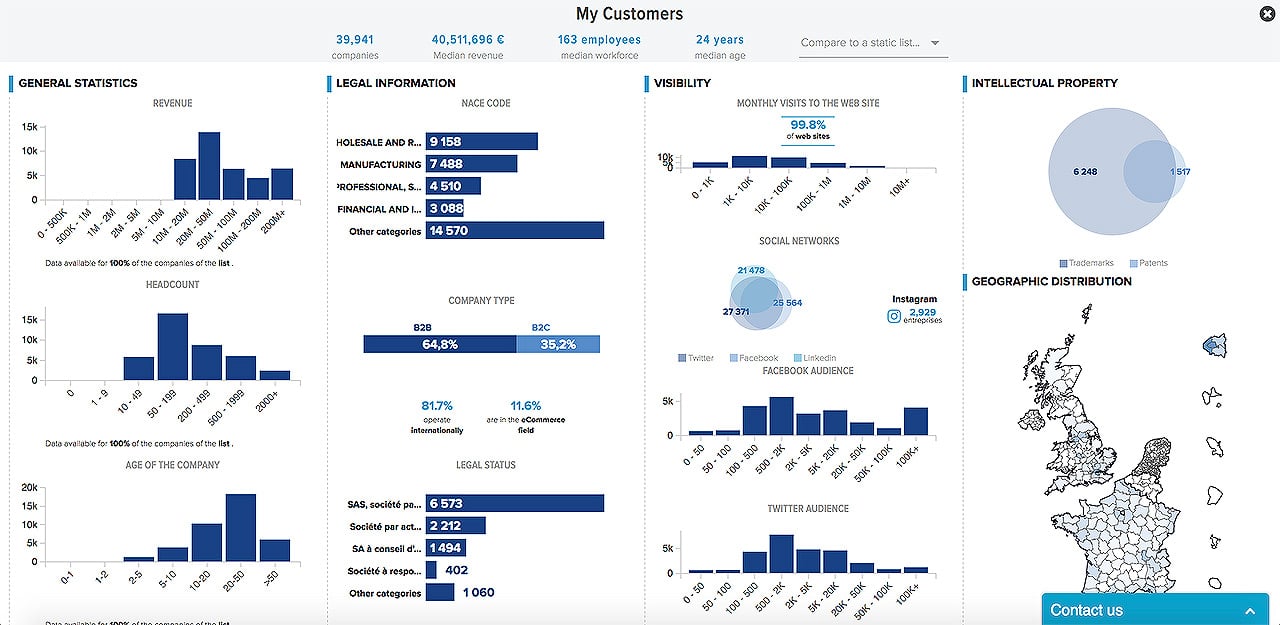 Understand your market, target companies most likely to buy from you
Sidetrade Augmented Acquisition gives you new insights into your target market and recommends ways to fine-tune your marketing and sales strategies to reach the right prospective customers.
By analyzing your existing customer data along with billions of external data signals gathered from crawling websites and social networks, Augmented Acquisition provides a visual map of your "Customer DNA" to graphically illustrate trends within your target market. It calculates your current market penetration, predicts the most relevant potential prospects, prioritizes your current funnel and automates your customer engagement.
To improve sales and marketing effectiveness, Sidetrade Augmented Acquisition categorizes your priority leads and sales opportunities based on their likelihood to convert at the highest value.
Using proprietary reach scoring, Sidetrade Augmented Acquisition proposes and automates personalized email sequences for your sales teams to target those buyer personas who are most likely to engage. The solution sorts the responses and prioritizes follow-up based on Sidetrade's proprietary engagement scoring so that your sales teams can focus their efforts on most effectively following up the best opportunities.
Benefits
Assess your market penetration in each segment
Expand revenue opportunities within your existing segments by identifying new prospects
Increase lead conversion rate by focusing on the best prospects with reach and engagement scoring
Increase sales efficiency with automated engagement sequences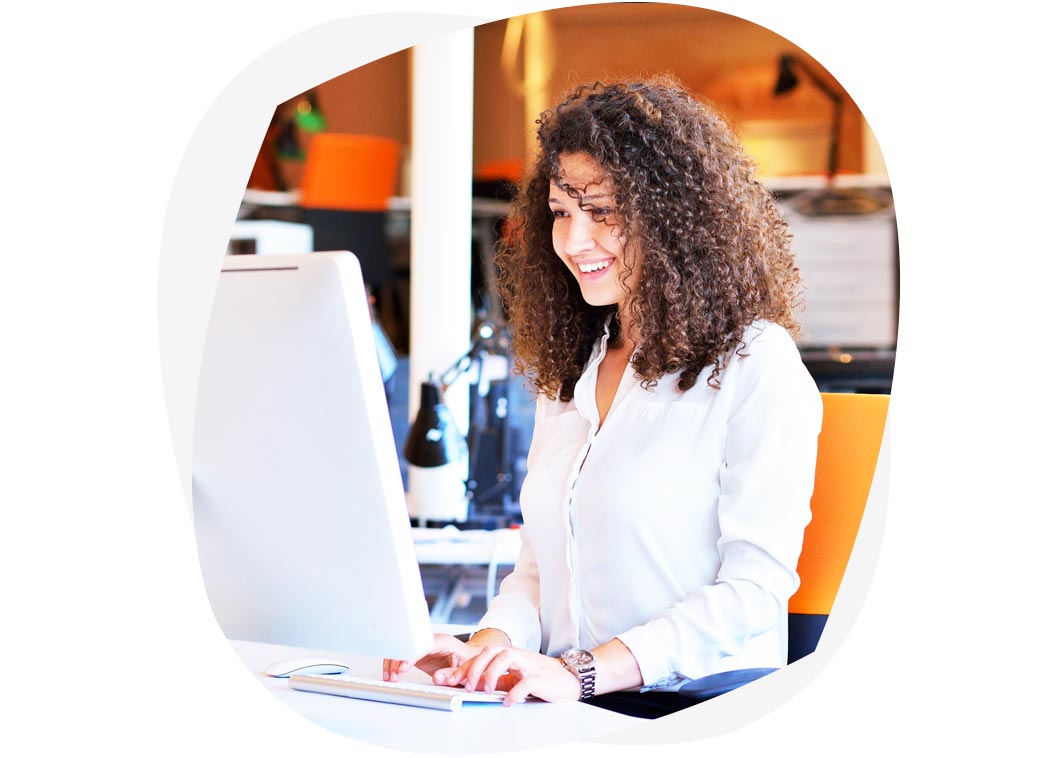 Augmented Acquisition Modules
Sidetrade TAM Performance
TAM (Target Addressable Market) Performance allows you to quantify your target market and estimate your current market penetration. With this insight, you can properly plan your sales and marketing strategy to target new markets and/or increase sales opportunities within your existing markets.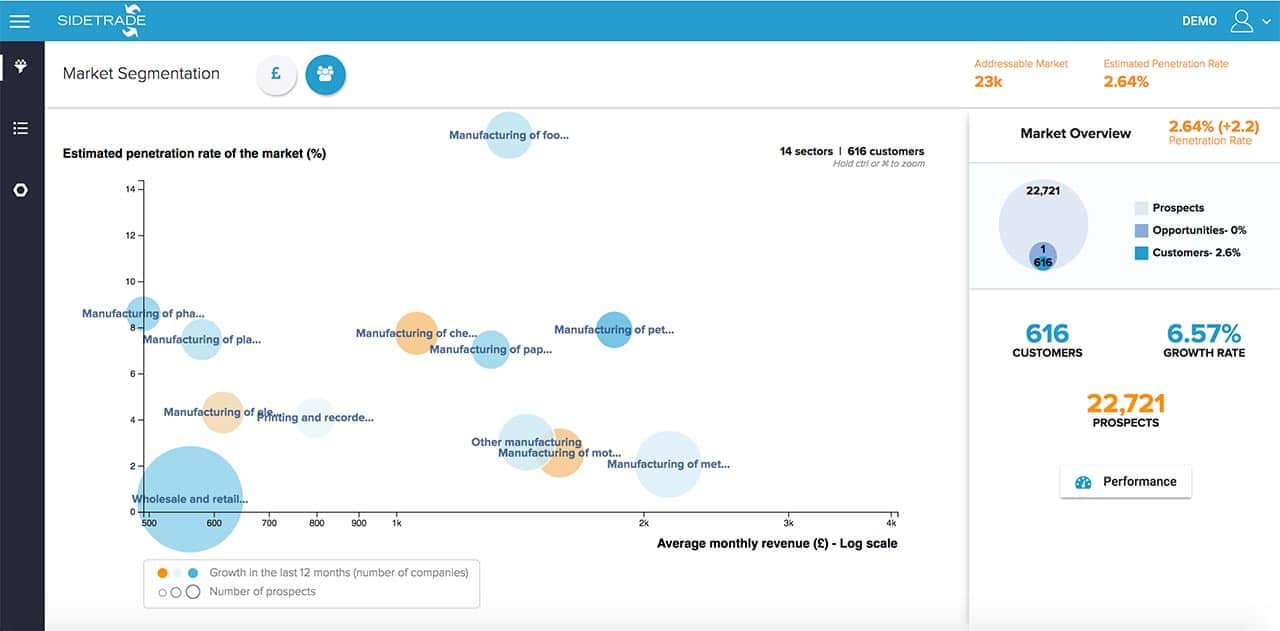 Sidetrade Smart Explorer
From your TAM Performance, Smart Explorer recommends new market opportunities and gives you a complete list of the names of potential future customers in each of your segments.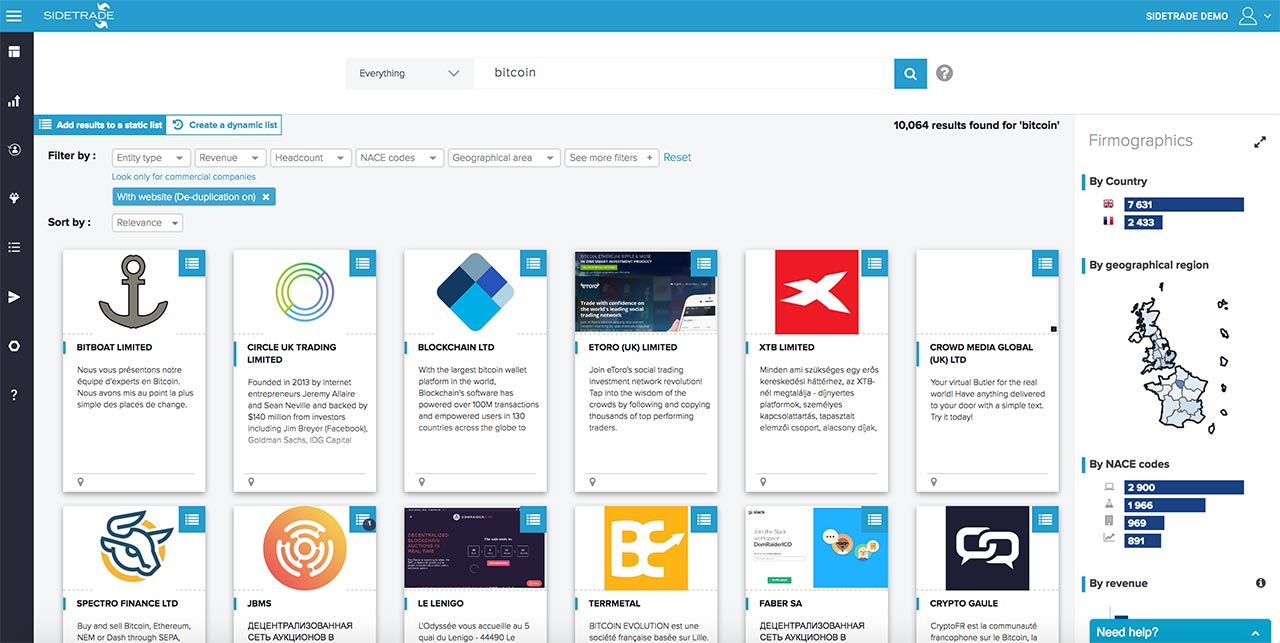 Sidetrade Lead & Opportunity Scoring
Lead & Opportunity Scoring categorizes your priority leads and sales opportunities on the likelihood to convert at the highest value. With this actionable insight, you can focus your sales and marketing teams on the right opportunities at the right time and also increase conversion rates by delivering better quality leads and opportunities.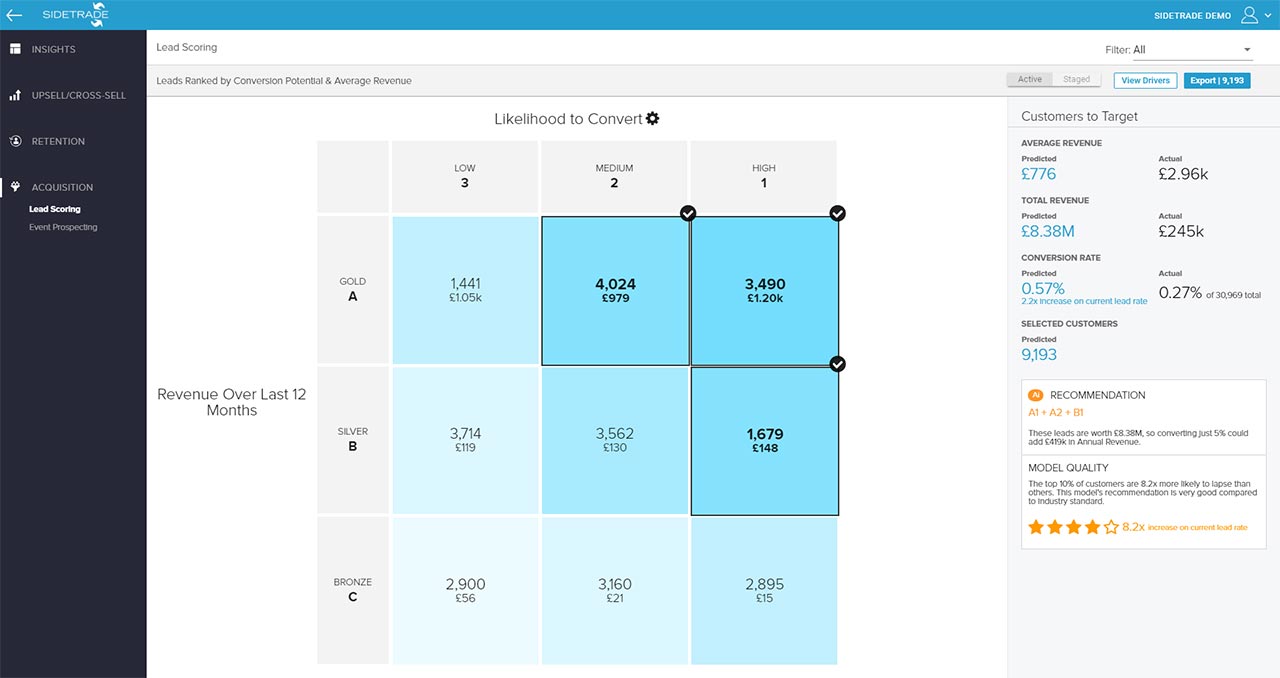 Sidetrade Smart Engagement
With Smart Engagement, your sales teams can engage with priority prospects from wherever the lead comes (Sidetrade, your CRM system, or any web source) through a single click. Personalized engagement scenarios can be automated based on reach scores so that your teams focus on the prospects most likely to engage. Intelligent algorithms sort responses and prioritize follow up according to an engagement score.