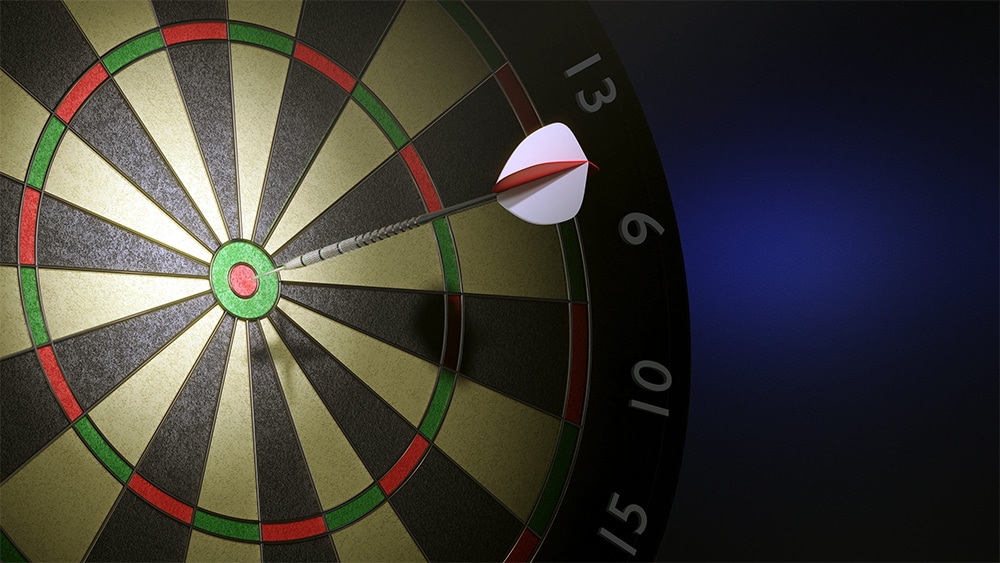 Hitting the mark – managing cash collection targets
Managing cash collection: In these uncertain times, due to the upheaval caused by the COVID-19 pandemic, credit managers and their teams could be left scrambling to collect cash without any clear direction or way forward. With traditional measures of cash collection success, like days sales outstanding (DSO) quickly becoming irrelevant, it's crucial that you fight to collect every last bit of cash you're owed in order to continue meeting your targets.
At Sidetrade, we've developed Cash Target, a new module in the Augmented Cash solution, to help cash collection teams keep their eyes on the prize; managing cash collection more efficiently and effectively. Cash Target enables you to track, allocate and manage collection targets at both individual collector and team level. The detailed dashboard view gives users a window into performance towards the collection target, to ensure every single person in your collection team is working towards a shared goal and helping you to hit the mark.
Cash Target includes:
Multi-level target setting: the Accounts Receivable manager can allocate a target to their team leaders, who can then allocate targets to individual collectors
Role-specific dashboard view: depending on role and permissions, users can view performance towards target at whole organization level, team level, or individual level
Multiple KPIs to help you monitor performance, including targets, total collectable amount, total cleared amount, and total cash in
We understand that developing a cash culture in your organization depends on communication and visibility, which is why we don't restrict the number of users available – bring your whole team on board and work towards collecting cash you're owed, faster.
Cash Target is available as part of our market-leading Augmented Cash platform, which digitizes and streamlines cash collection and makes credit management easy to monitor.
For more information on Cash Target, visit this page.
About Sidetrade
Our mission is to help organisations unlock customer value. Sidetrade provides the best AI technologies to drive the customer relationship, grow the business and generate cash flow. To find out more, visit www.dev-sidetrade.westeurope.cloudapp.azure.com. For current customers looking for support, you can get in touch by phone on +44(0) 203 608 8797 or by email at support@www.sidetrade.com.