Guests from: PwC
The unfolding COVID-19 pandemic has been disrupting supply chains and altering customer behaviour. To insulate themselves from the effects of market and economic volatility, companies are rushing to conserve cash to remain sufficiently capitalised and ride out the crisis. Streamlining accounts receivable (A/R) presents a key opportunity to improve cash flow.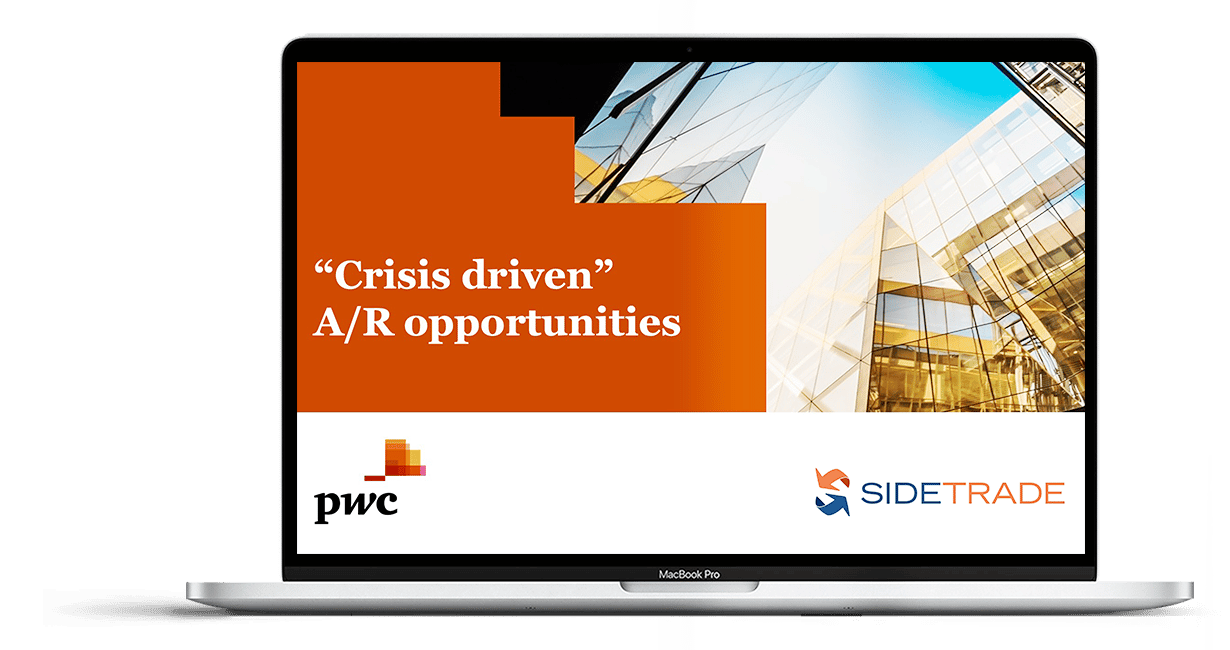 Watch our 45-minute webinar where Danny Siemes, Working Capital Management Leader at PwC The Netherlands and Sunil Pandit, Partner and Alliances Manager at Sidetrade share how you can create opportunity out of the crisis and discuss:
Cash and working capital management challenges
Preparing for short- and long-term changes and what new regulations could mean for you
How you can unlock cash and improve A/R processes.