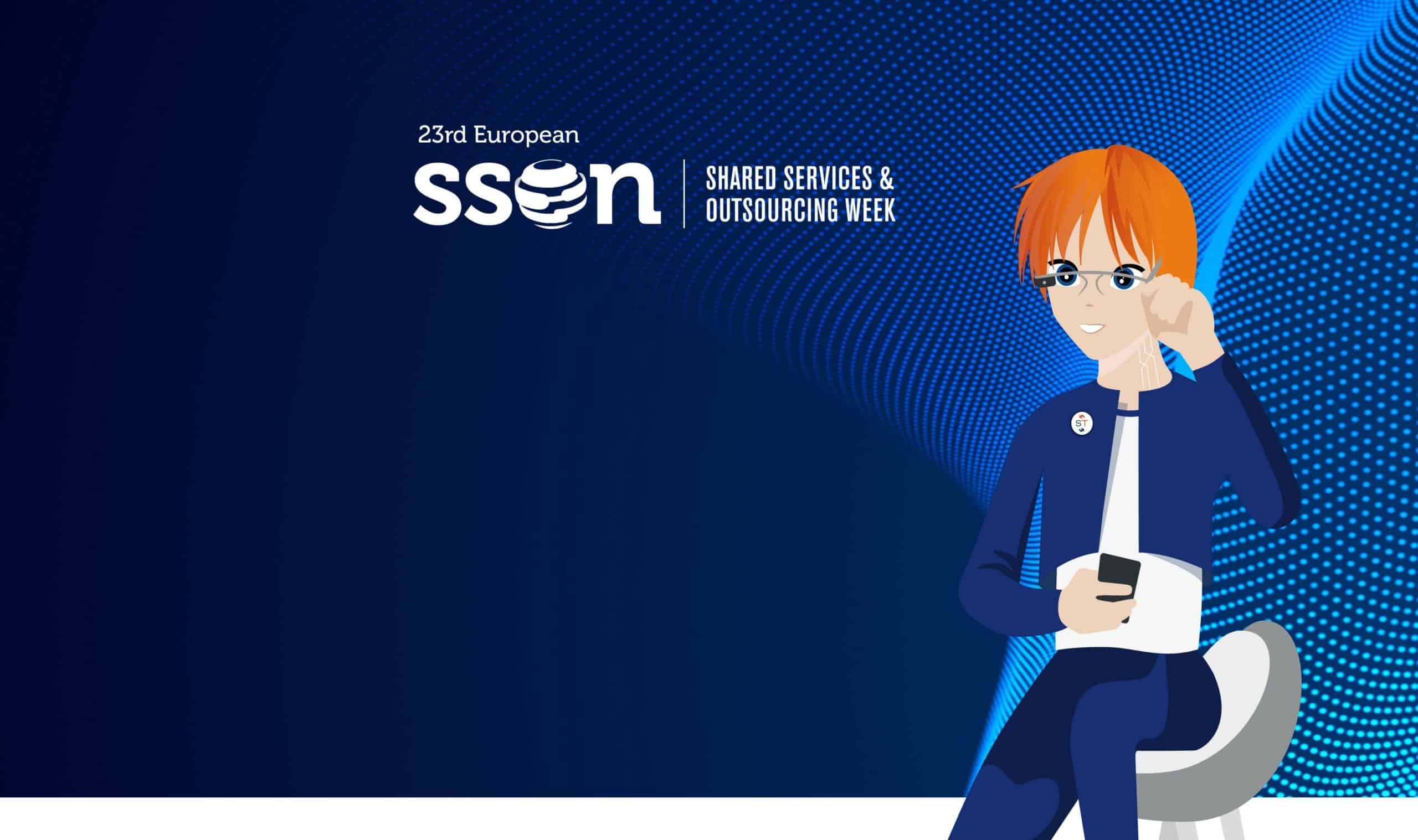 Sidetrade Repositions Shared Services Centers Through Value, Purpose & Growth-Led Transformation
According to a SSON 2023 report, Europe has emerged as a leading force in the area of Shared Services, attributing its success to the multitude of organizations, industries, and services spread across the continent. With an impressive 3,194 delivery centers as of April 2023, Europe ranks as the third most populated continent in terms of Shared Services worldwide. 
In addition to the abundance of locations in Europe, Shared Services Centers and Global Business Services (GBS) are actively focused on broadening their range of offerings. Based on the findings of the GBS & Shared Services State of the Industry Survey 2023, European respondents revealed that over 80% of Shared Services centers in the region plan to expand their scope of work. This expansion could involve geographical deployment or the addition of new service lines.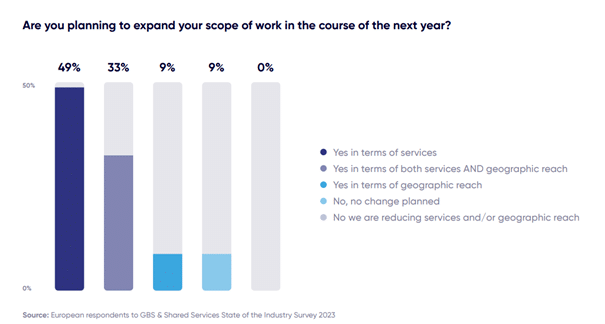 Although, to engage such ambitious expansion, Shared Services Centers require a profound internal transformation to cultivate agility and scalability within organizations, enabling them to effectively adapt to the constantly shifting business landscape, which is influenced by high volatility, uncertainty, complexity, and ambiguity.
With finance strategic priorities focusing on Shared Services Centers, Sidetrade has turned its attention to supporting this rapid area of growth and transformation and was pleased to sponsor the Shared Services and Outsourcing Week – Europe 2023 as a Gold Partner in Lisbon. This year, Europe's largest event for Shared Services and GBS experts focused on Repositioning GBS: Value, Purpose & Growth-Led Transformation.
Both SSOW and Sidetrade have been supporting the transformation of Shared Services Centers for over 23 years. Their respective expertise lies in helping organizations reduce operational costs, standardize processes, enhance service quality, and achieve greater agility and scalability. Shared Services and GBS play a pivotal role in driving digital transformation, over 75% of SSOs and GBS entities actively impact or influence digitization efforts across the entire enterprise.

Jean-Claude Charpenet, VP EMEA Sales at Sidetrade, expressed a commitment, saying, "Sidetrade has been supporting Share Service Centers for 23 years to accelerate and secure their cash flow. With 60% of our customers operating SSCs, it is only natural for us to actively participate in the SSOW event and assist large organizations in their transformation journey. Attending SSOW Europe 2023 helped Sidetrade gain industry insights, establish thought leadership, and uncover valuable business opportunities. It is an essential event for us to enhance our visibility, expand our reach, and contribute to the advancement of the Shared Services and Outsourcing industry."
Sidetrade at the Shared Services Outsourcing Week Europe 2023 : Connecting Professionals, Unleashing Innovation, and Building Human Networks!
Sidetrade team had an incredible time at the SSOW event in Lisbon, where professionals from various industries gathered to exchange ideas, discover the latest innovations and trends, and build meaningful connections. It was an exceptional experience filled with inspiring moments and fun!
At the Sidetrade booth, we had the pleasure of engaging in fruitful exchanges with our esteemed customers and prospects. We were joined by Chris Gunning from Nielsen IQ and Moolman Lafras from CRH, where we delved into innovative ways to measure finance transformation and Order-to-Cash maturity. The discussions were enlightening, and we're excited about the future of these collaborations.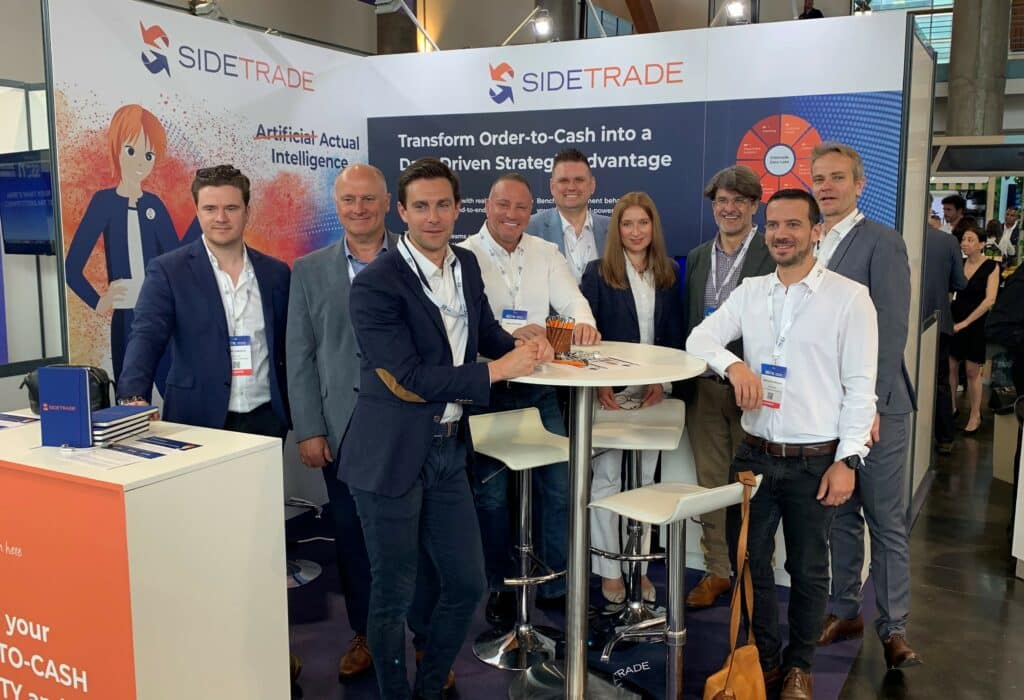 Thanks to the Sidetrade's team, Dean James Harrigan, Jean-Claude Charpenet, Laurent Journeau, Alexandre MIMEUR, Matt Hill, 🌟Chris Windsor🌟 & James Osborne for supporting this event.
We were thrilled to host insightful sessions with our esteemed customers. In the session with NielsenIQ titled "Leverage Digital Enablers to Drive Cash Flow Visibility, Working Capital Enhancement and Team Performance", we explored digital tools for cash flow visibility, strategies for enhancing working capital management, and empowering high-performing finance teams in remote or hybrid work environments. These insights reinforced our commitment to innovation and enabling customers to unlock the full potential of Shared Services operations.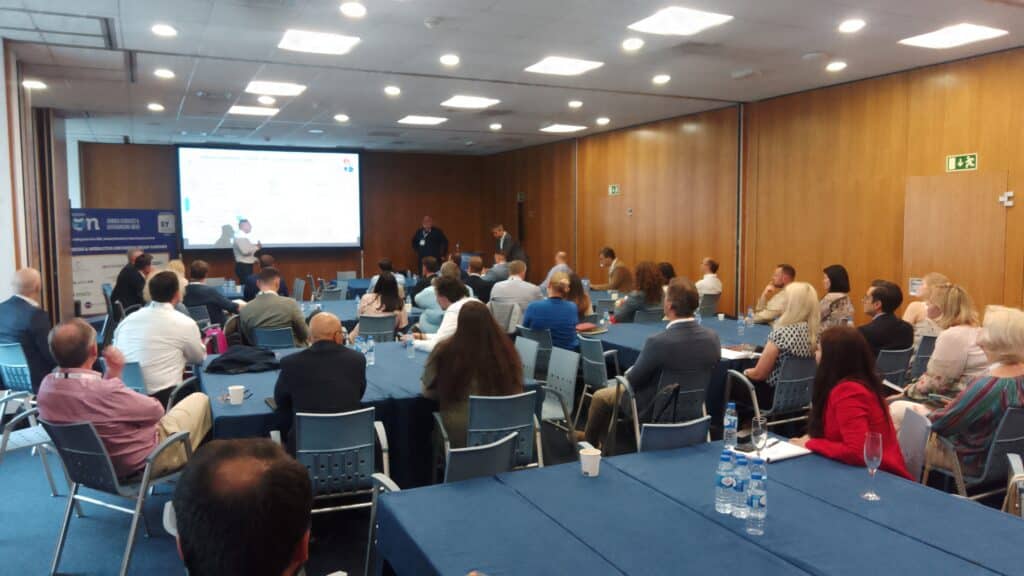 Session schedule with NielsenIQ, Chris Gunning and Sidertade, Dean James Harrigan, Jean-Claude Charpenet :  "Leverage Digital Enablers to Drive Cash Flow Visibility, Working Capital Enhancement and Team Performance".
During the workshop with CRH on "What's Next for Automation: Disrupting Shared Services Centers with AI", we discussed the power of AI in shared services, transforming workforce dynamics, and addressing challenges in AI implementation. We were impressed by CRH's incredible journey, including a reduction in DSO, provision for doubtful accounts, and productivity gains in dispute management.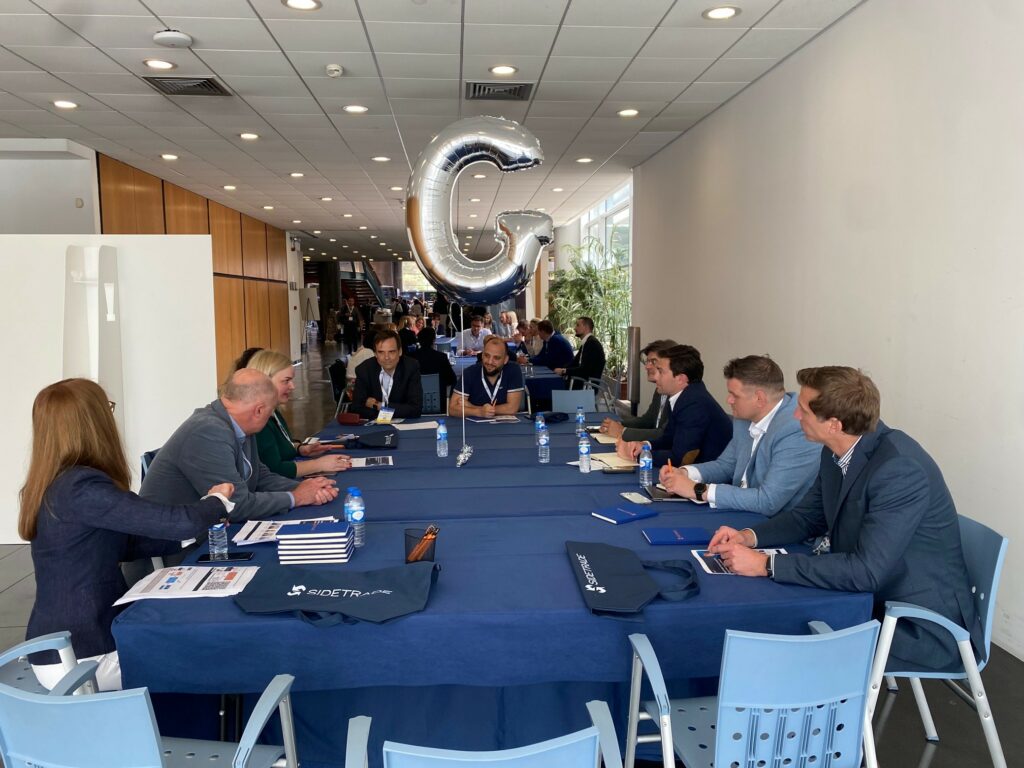 4 workshop's sessions with Moolman Lafras from CRH and 🌟Chris Windsor🌟, Laurent Journeau, Matt Hill from Sidetrade on "What's Next for Automation: Disrupting Shared Services Centers with AI".
How Sidetrade sees the field of Shared Services and Global Business Services evolving in the coming years…!
The field of Shared Services and Global Business Services (GBS) is set to evolve in the coming years. Despite significant challenges faced by Europe, including the pandemic, Brexit, world events, talent shortages, and data protection regulations, the European Shared Services community is demonstrating remarkable resilience. They are adapting to these circumstances and implementing new strategies to prove their value.
Based on the SSOW 2023 report, European Shared Services have made significant progress in their transformation journey. Currently, 37% have implemented or are close to implementing automation technologies, with an additional 24% in the planning or proof of concept stage. This indicates a focus on gathering information about available technologies and determining their optimal applications.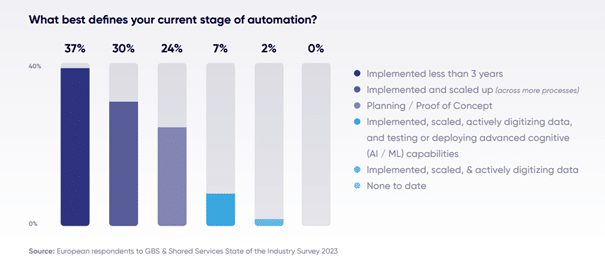 Jean-Claude Charpenet, VP Sales Europe at Sidetrade, emphasizes the importance of supporting the transformation of Shared Services Centers (SSCs) for optimizing operations and improving efficiency, "Sidetrade offers AI-powered solutions for intelligent automation, advanced analytics, customer engagement, and risk management. By leveraging AI and buyer insights from the world's largest Data Lake in Order-to-Cash, Sidetrade enables SSCs to automate repetitive tasks, enhance accuracy, and free up resources for more strategic activities. The journey from tactical to strategic Order-to-Cash starts with optimizing data, technology and operations. The Shared Services Centers can help their CFOs turn O2C into a data-driven strategic advantage to create a forward-looking approach to payments, best-collection action, and dispute and risk strategy."
Discover how AI fueled by Sidetrade's Data Lake can optimize business operations and drive efficiency based on 593 million payment experiences, $4.6 trillion B2B transactions over the last 3 years and amongst 21 million buyer companies worldwide.