Homepage Redesign: New logo, new style
In addition to the new name and updated Sidetrade logo, we have given the Sidetrade Augmented Cash main homepage* a facelift, making it even easier to view and understand the data presented.
The design has been refreshed, and while the functional cover remains the same we have made a number of key enhancements to improve the user experience:
You can now view DSO history from the past 13 months instead of just 12, for easier comparison from one year to another
You can zoom on a specific KPI, by clicking on the legend
All values of the selected month are now visible in the graph tooltip at one glance
We've introduced larger charts to make data visualisation clearer and easier to read
We've updated the colour scheme to reflect Sidetrade's brand identity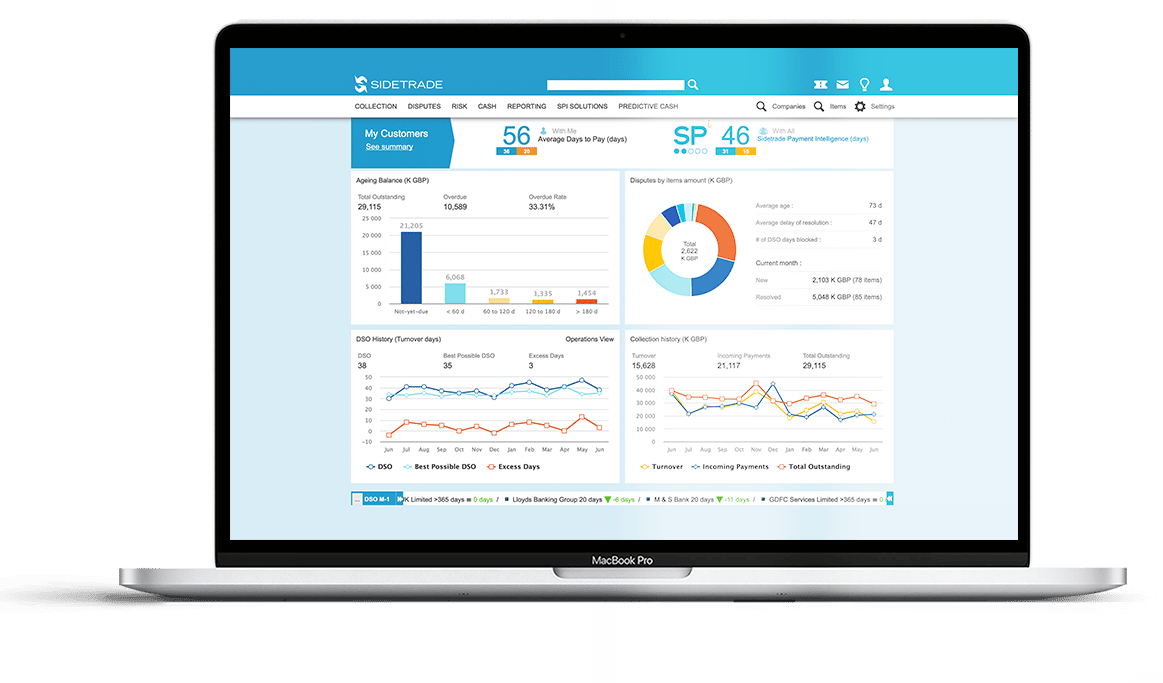 * Cash collectors can access this page through the reporting/Summary/Charts menu
Cash Target: Set targets and follow their progress over the month
Sidetrade is launching a new module! With Cash Target, you will now be able to track, allocate and manage your collections targets.
Targets can be set at both collector and individual team level, and detailed dashboards will help you work towards your collections KPIs and detailed dashboards will help you work towards your collections KPIs and motivate your team to get even more cash in.
With this module, team leaders can allocate cash collection targets based on the Ageing Balance buckets to the collectors of their team. All over the month, collectors and team leaders can follow their KPI's and compare the targets set with the collectable and already cleared amounts. These KPIs are computed daily and displayed within the Ageing Amounts graph. On the right side of this graph, the history log for one year the targets sets versus the collectable and the Cash-In amounts to easily follow the progression through the year.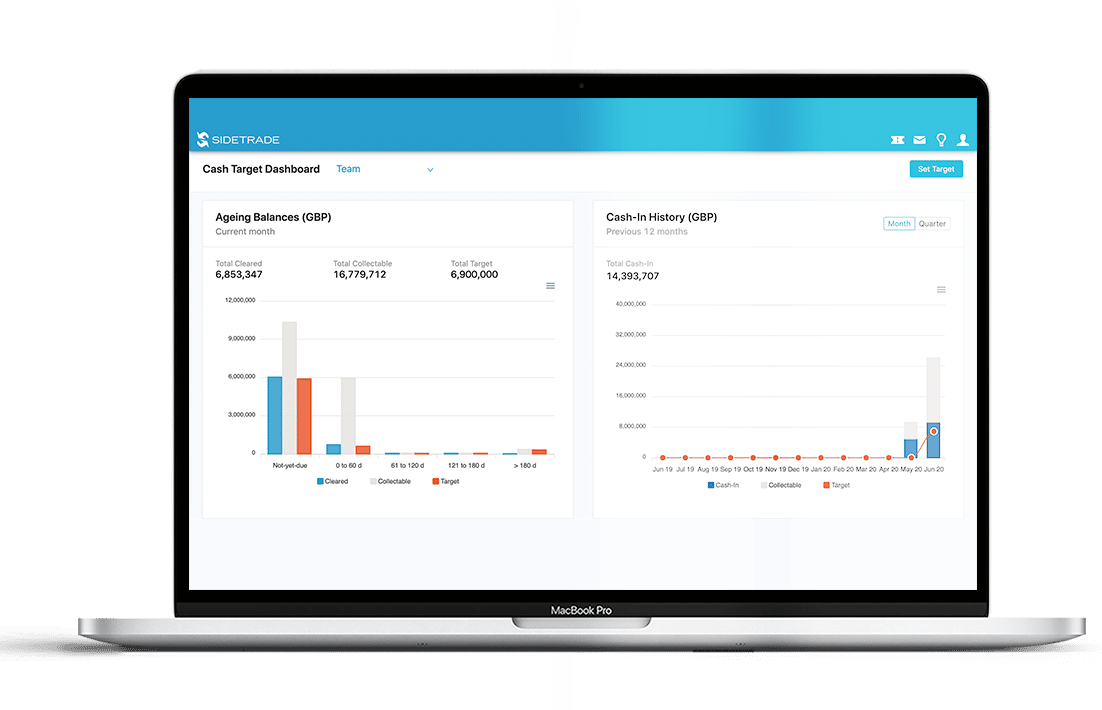 Latest News