Predictive Marketing: 4 tips to engage CMOs
Posted on 20th April 2017
Social Selling, Sales Intelligence or SPIN selling, new technologies – and particularly artificial intelligence – have stimulated the evolution of sales techniques. Artificial intelligence is a true digital shift, revolutionizing Marketing and Sales through sophisticated predictive solutions, built to answer to the new expectations of customers. Indeed, the customer is becoming more and more connected and demanding: today, 57% of the buying process is completed by the customer even before contacting a Salesperson – and more than 5 people are now involved in decision making in the B2B sector. As a consequence, prospecting teams need new engagement mechanisms to improve their sales efficiency.
Today, one company over three plans to implement a predictive marketing solution and 36% of Chief Marketing Officers see predictive marketing as a new lever of lead generation. So, how can you efficiently address this over-solicited target? And moreover, how to engage it? Here are 4 indispensable tips for 2017.
Address the right target
Marketing organizations are still often organized according to the 4 historical pillars of marketing: Products, Price, Promotion and Place. Between these various departments, cultural approaches can be different. The "customer knowledge" funnel is focused on data and analytics, the "product marketing" team is concentrated on creativity and the "direct marketing" part on KPIs and analytics from each campaign. The Directors of Marketing Studies or Strategic Marketing Officers, in charge of customers, will probably the most interested by a predictive marketing solution to exploit internal data as well as external data and define the churn rate, increase customer loyalty and define the messages to address leads. It is crucial to know these different profiles and know who to talk to in each company. Nevertheless, the CMO has a global vision and will be mandatory in the decision-making process.
Differ from competition
Today, there are plenty of marketing solutions: advertising, content, social media, commerce and sales, data or even management, hundreds of actors already own the market. Differentiation is key: the Salesman has to show the prospect why the solution he offers is innovative, disruptive and which immediate benefits it can bring him. In average, a CMO keeps its position in a company for 2 to 3 years, so he will be more interested in a punctual mission to fortify his brand image than a long-term project. The CMO seeks to valorize its accomplishment in the company. By understand its stakes, the Sales Representative can offer him the offer which will suit him best and capture his interest.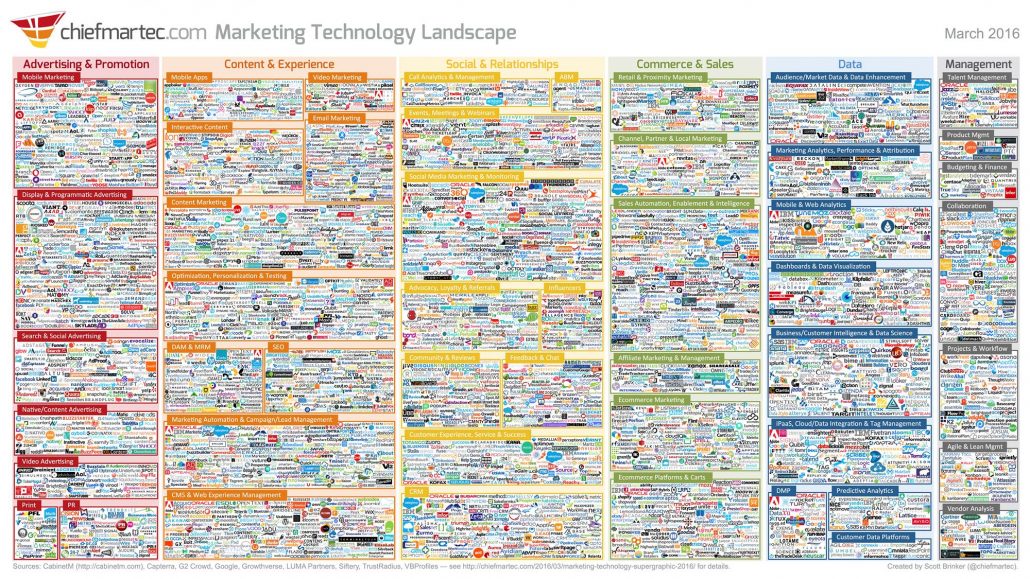 Insist on the pains
Artificial intelligence and predictive solutions represent a huge opportunity for CMOS to assist decision-making, gain in velocity and competitiveness. But there are still many obstacles: recruit a team of Data Scientists, mobilize resources on the predictive project or trust a partner to assist on the implementation. To generate the CMOs' interest, the Salesman will have to focus on the benefits of a turnkey solution that can easily replace a Data Science team and drastically limit the costs and human resources needs. Agility, pertinence and speed will be your best arguments. Artificial intelligence is a real opportunity to gain money and time to reinvest on strategic projects that will bring more added-value.
Focus on customer experience
According to Garner, 89% of brands consider customer experience as the main competitive advantage. With the burst of data, customer experience is experience a major change. B2B decision-markets now benefit from a huge choice on the Internet, particularly with the rise of Big Data and Machine Learning. Therefore, they are becoming more and more demanding and the customer experience is becoming crucial in the purchase cycle. Customer experience focused companies have seen a 43% increase of their performance, says Forrester. This element is a key differentiator. Predictive marketing solutions allowing a personalization of the conversation by analyzing internal data and behavioral data from social networks and the Internet are critical in the evolution of the marketing strategies. They bring the answer to the main questions B2B companies are facing: how to deliver the right message, to the right target, at the right moment?
Would you like to share this article?