The Future of B2B: Our Highlights From The AI Summit London 2018
Last week saw the conclusion of the third annual AI Summit London, in what was the largest event of its kind in the UK.
Over 15,000 visitors crossed the AI Summit doors in London ExCel Centre for the flagship AI event at London Tech Week. CxO leaders, senior government officials, and some of the most innovative AI solutions providers in the world joined forces across 200,000 sq foot of keynote stages and exhibition space to network, share key enterprise insights, and witness the cutting edge in artificial intelligence and emerging technology.
Following an introductory message from Lord Stephen Carter, Informa Group Plc, Day 1 kicked off with a packed-out keynote from the Rt Hon Greg Clark MP, UK Secretary of State for Business, Energy, and Industrial Strategy.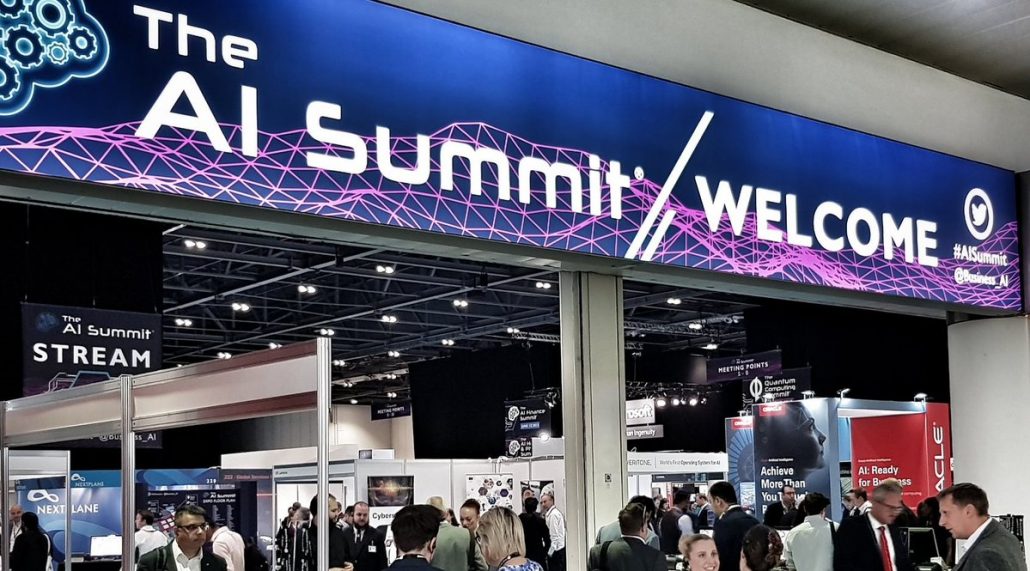 "It is fantastic to be here at the world's largest AI Summit for businesses, which now in its third year is going from strength to strength," Clark said in his keynote. "Quite apart from the range and reputation of sponsors, the 10,000 visitors expected over the two days is testament to just how engaged and passionate the AI community is."
On the Sidetrade stand, delegates from a cross section of B2B enterprises were keen to better understand our core Augmented Intelligence solutions for customer acquisition, customer growth and customer financial relationship management. The consistent feedback we received from senior executives was that we were one of only a few vendors positioning AI solutions that solve these core business challenges versus presenting technology led solutions.
#LetsTalkAI with team @Sidetrade at #AISummit (Booth 432). We are sharing stories about how we found a way to use #AI to help #Marketing #Sales and #Finance teams to #Growth sales and accelerate #cash@Business_AI #AISummit18 #MachineLearning #Cloud #iA #SidetradeTeam pic.twitter.com/qCeqg9s0Hc

— Sidetrade (@Sidetrade) 14 juin 2018
Day 2 highlights included keynotes from Helen Vaid, Global Chief Customer Officer of Pizza Hut; Atif Rafiq, CDO and Global CIO of Volvo; Cristinia San Jose, Group Chief Data Strategist for Santander; as well as Olivia Calafat, Head of SMB Marketing, and Eleonora Kourtzi, Product Marketing Manager & EMEA Digital Growth Lead, both with Google.
As part of the main seminar stream in the AI Customer Summit, Rob Harvey, Solutions Director for Sidetrade presented an executive summary of the 3 Ways Artificial Intelligence Accelerates B2B Growth –  how AI helps businesses to acquire more net new customers, grow the value of existing customers and automate customer financial relationships.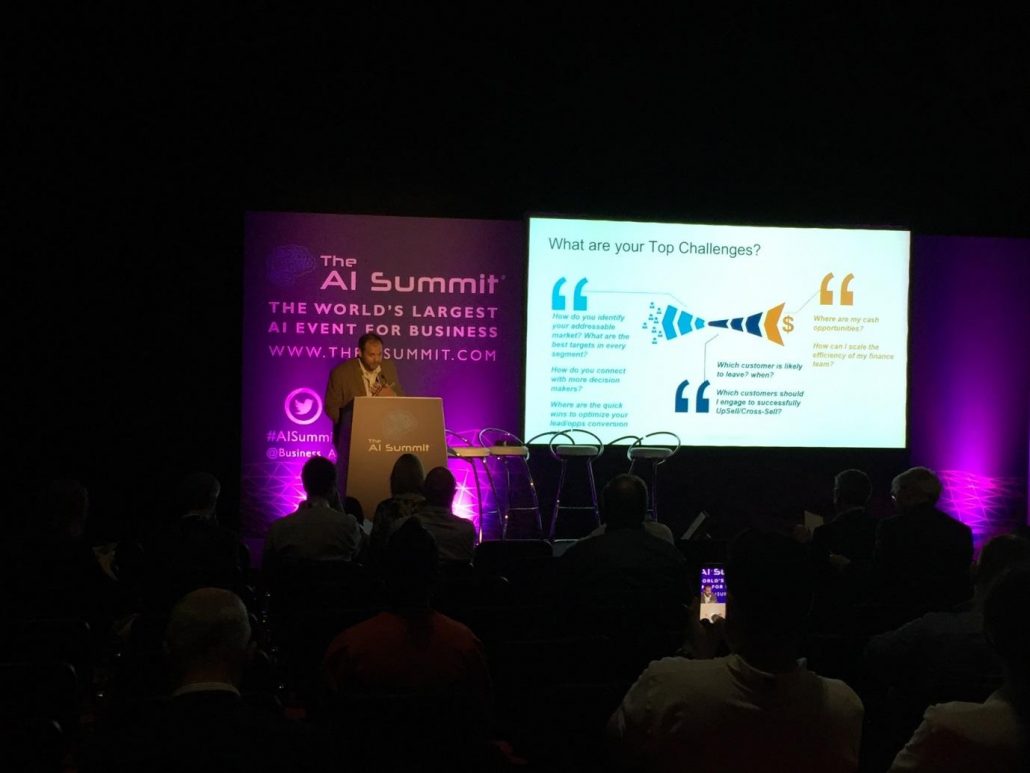 This session explored these 3 main use cases of AI for B2B enterprises proven to accelerate growth throughout the customer lifecycle from leads to cash. Supported by case study examples, the presentation focused on how Augmented Intelligence helps sales, marketing and finance teams to better understand, recommend and engage customers. The largest event globally of its kind yet, The AI Summit was undoubtedly an eye-opening experience for all concerned.
AI today offers a business value opportunity too great to be ignored. It offers the potential to improve growth, profit and overall efficiency; to turn existing data into new revenue and to bring together diverse teams.