Introducing Credit Risk Expert
Sidetrade helps customers increase transparency and access the real-time critical insights needed to mitigate risk. By using configurable and automated workflows, this solution supports credit bureau, ERP and CRM integrations, and helps track, manage and continue ongoing monitoring across the entire the credit risk lifecycle to drive efficiency and accuracy into the onboarding and credit management process.

Credit Risk Expert can help you to improve credit risk management, increase efficiency and reduce costs.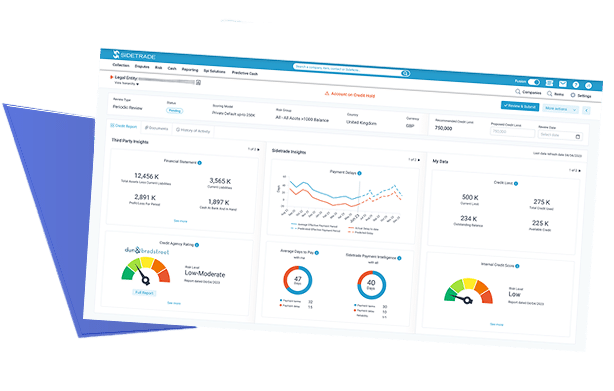 What Makes Credit Risk Expert Unique?
Configurable online credit applications
Auto-calculation, approval and increase of limits
Integration with 20+ credit agencies and commercial data providers
Enhanced 360-degree customer credit exposure management
Direct ERP and CRM integrations
Sidetrade Financial Hub
Sidetrade seamlessly connects to over 20 major credit bureaus and rating agencies to streamline credit decision making. Combined with the power of more than 465 million buyer payment experiences from the Sidetrade Data Lake, customers can leverage real-time monitoring and insights to mitigate risk more effectively and with greater predictability.
Customer Onboarding
Onboarding starts with the customer experience. Build flexible and automated business rules and criteria to make auto decisioning on credit risk for new customers in real time. Configure unlimited online credit application templates to cover the unique business needs of your customers. Create and designate required fields to ensure critical data is collected for proper data analysis and integrated directly with the credit bureaus and rating agencies to streamline decision making.
Automated Workflows
Credit risk management requires flexibility. Automate credit decisions with highly configurable rule-based workflows for decisioning, tracking and monitoring.
Proactive & Scalable Credit Risk Management Helps:
Improve the customer experience
Accelerate customer onboarding
Minimize risk
Deliver real-time, data-driven accuracy and insights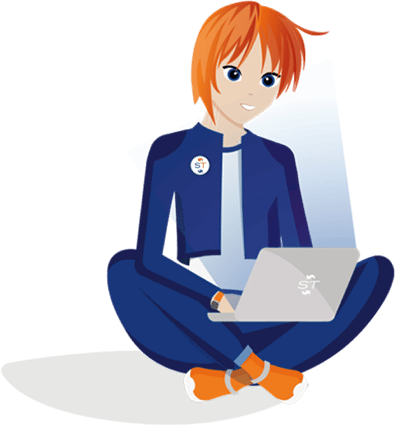 READY TO
GET STARTED?
GET IN TOUCH OR WATCH A DEMO
Ready to get started? Learn more about Credit Risk Expert today.